Multiple Art Exhibits Opening at USD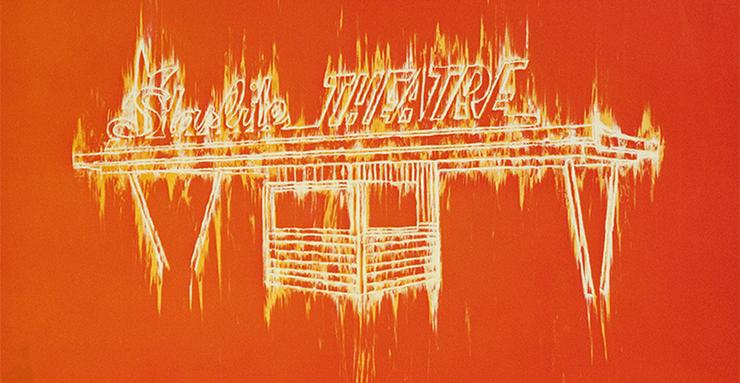 Among its many qualities, one constant for the University of San Diego is its beautiful campus, with breathtaking views, Spanish Renaissance architecture-style buildings and more that could be likened to works of art.
While the campus community marvels at these picturesque exterior sights, it's important to know, too, that USD's University Galleries and its multiple spaces are home to a versatile selection of art exhibitions that provide beauty as well as cultural, historical and educational experiences. University Galleries recently announced three art exhibit openings that will have separate unveilings at three different places on campus. Each exhibit runs through Dec. 16.
"Collectively titled "Imprint," these projects celebrate the unprecedented growth of the Print Collection at USD," said University Galleries Director Derrick R. Cartwright. "More than a thousand works of art have been added to the permanent collection — mostly by gift — over the past four years. As a result, our collections are more diverse, more broadly international in scope, and are better able to serve multiple disciplines. We invite everyone to take advantage of this valuable campus resource."
The first one, "Imprint: Recent Acquisitions from the David W. May Collection," opened Sept. 29 in the David W. May American Indian Gallery in Serra Hall. The exhibit features more than a dozen works by contemporary Native American artists.
The second exhibit, "Imprint: Recent Acquisitions from USD's Print Collection," will open this Thursday, Oct. 6, in the Hoehn Family Galleries within Founders Hall. Works by a variety of artists from the 15th to 21st century will be shows. An opening-night event will take place in Founders Hall from 5-7 p.m. on Oct. 6.
The third exhibit is scheduled to open Thursday, Oct. 13 in the newest gallery space housed within the new Humanities Center. "Imprint: Student Acquisitions from USD's Collections," will be part of USD's newest center and newest gallery space. This collection includes works by Shahzia Sikander, Robert Rauschenberg, Fred Wilson and others. All works were acquired by USD students thanks to a new endowment created by the Legler Benbough Foundation.
In addition to the Imprint collection, USD has a fourth exhibit, "The Farmworkers' Movement through the Lens of Carlos LeGerrette," on display in the Fine Arts Galleries in the Kroc School of Peace Studies through Nov. 18. This exhibit, which opened Sept. 9, has been a solid collaboration between University Galleries, the Harpst Center for Catholic Thought and Culture and the Ethnic Studies Department in the College of Arts and Sciences. It's also connected to a class for students this fall.
"Taken together, these four projects comprise a unique opportunity to view a wide spectrum of creative practices and for this campus to engage in debates about representation and social change," said Cartwright, who is also an associate professor in the Department of Art, Architecture + Art History.
Photo information/credit on USD News Center homepage: Allison Bianco, Detail of "Zeppelin," 2013, Image Courtesy of Cade Tompkins Projects