An academic culture built on belonging.
Welcome to the Hahn School of Nursing. Throughout all our programs, we prepare the next generation of nurse scientists, leaders, advanced clinicians and informaticists to meet humanity's most urgent needs—with compassion and with intellectual rigor.
Academic Programs
Where compassion meets passion.
A Message from Dean Jane Georges, PhD, RN The University of San Diego Hahn School of Nursing and Health Sciences supports the position of the American Nurses Association (ANA) that racism is a longst…
With a BSN and PhD from the Hahn School of Nursing and Health Science, Dr. Laurie Ecoff knows first-hand the value of a USD education. Today, she serves as Vice President of Terrence and Barbara Caste…
Thursday, June 4, 2020

Congratulations to Professor Mary Barger, PhD, CNM, MPH, for winning the prestigious Dorothea M. Lang Pioneer Award at the annual meeting of the Ameri…

Tuesday, June 2, 2020

Escondido native Ceci Lusky has been painting and hiding rocks for years, but this spring she painted a series of rocks for her daughter, Allison Lusk…

Monday, June 1, 2020

Joy is currently a 2nd-year student in the Doctor of Nursing Practice (DNP) Family Medicine and Emergency Nurse Practioner program. She gradua…
There are currently no events scheduled
Why Choose USD?
We teach today's students. And nurture tomorrow's leaders.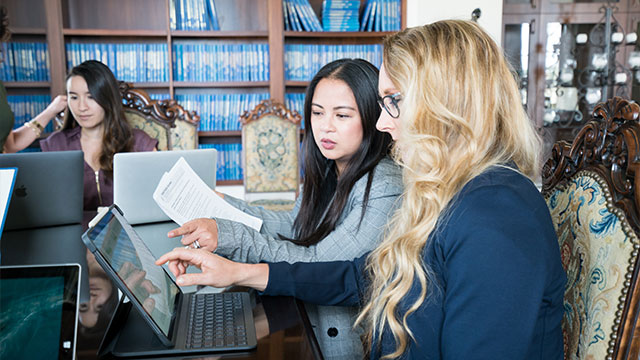 Academic excellence.
Our graduate programs blend academic strength with supportive, human connection. Most of our students are already nurses working in the field, ready to expand their career opportunities. The remainder come to nursing from other careers through our well-respected MEPN program.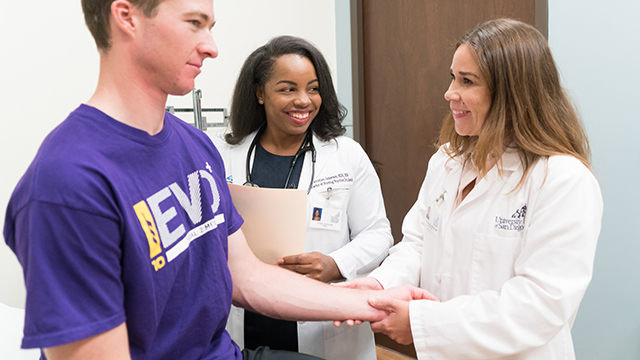 Innovative learning.
Here, students explore the cutting edge of nursing today—and prepare for where it's headed tomorrow. With forward-thinking programs and an innovative Simulation Center, our students emerge not only prepared to practice in the field but to lead as well.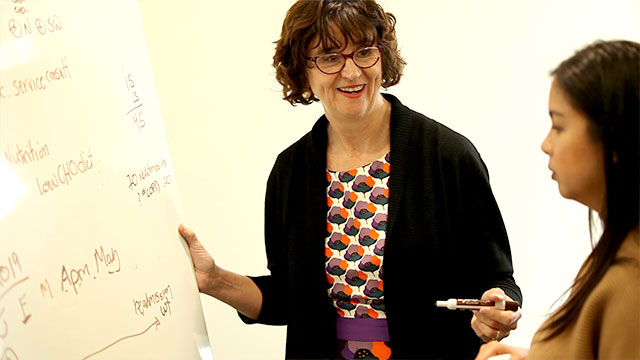 Dedicated faculty.
Our outstanding faculty put their experience to work helping students explore their fullest potential. They foster a supportive environment while pushing the frontiers of academic research, clinical practice and compassionate healthcare.