Charging the Future of Electric Vehicles with ChargeNet Stations
Charging the Future of Electric Vehicles with ChargeNet Stations
With The Brink SBDC's Lean Essentials Sprint course and mentorship, ChargeNet Stations reaches their fundraising goals and continues to grow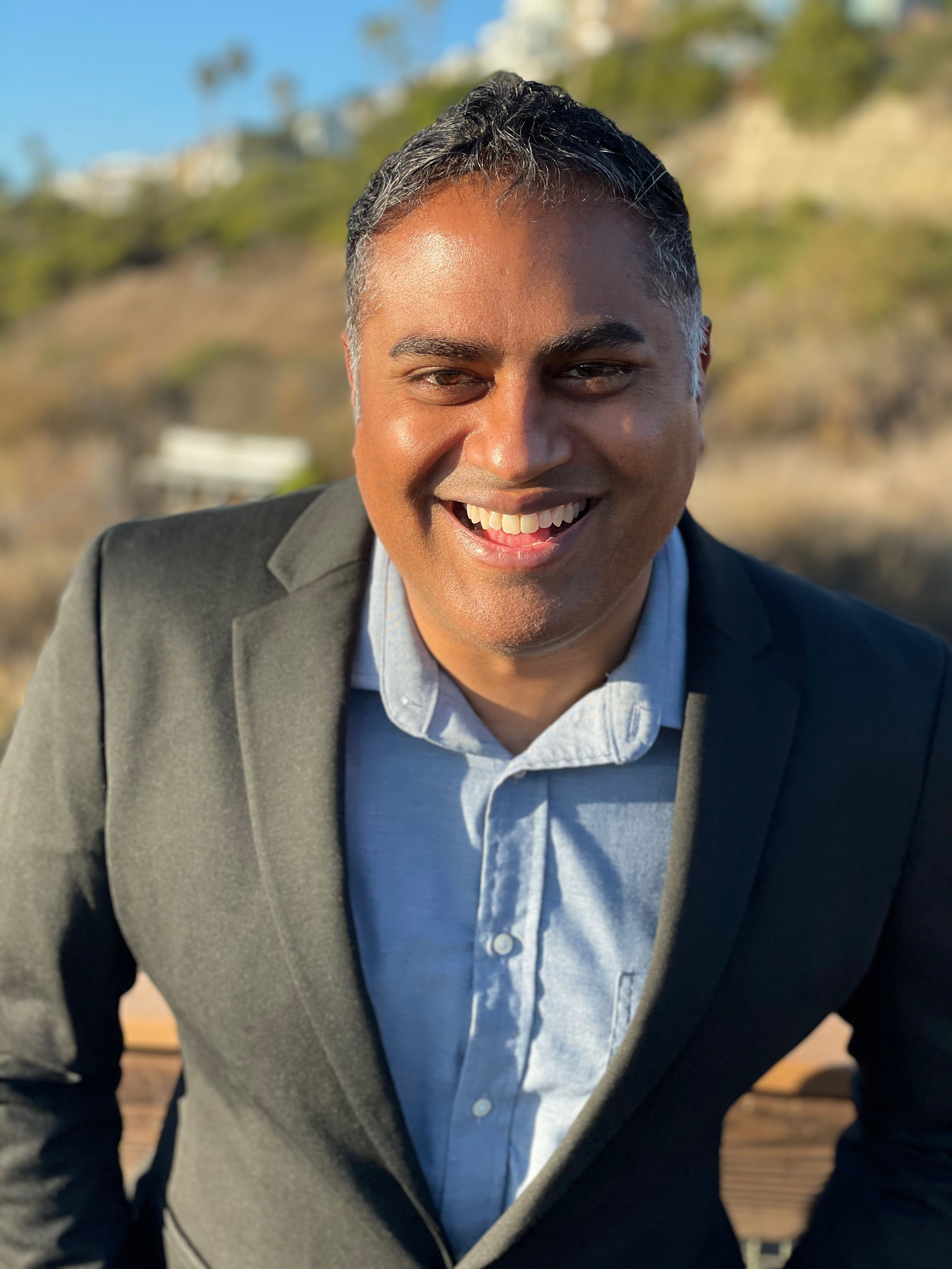 "None of the growth we've had would have happened without the relationship I have with The Brink SBDC, my advisor Benton Moore, the rest of The Brink team, and all the wonderful programs and resources they've provided ChargeNet and myself to get to where we're at." - Tosh Dutt, CEO and Founder of ChargeNet Stations
"We basically started with nothing but a hunch," admits Tosh Dutt, CEO and Founder of ChargeNet Stations.
Like other startups, raising capital to grow a startup is essential. Dutt initially got involved with The Brink Small Business Development Center at the University of San Diego in March 2020 for business advising.
"The community that The Brink, USD, and the SBDCs have created has really embraced what I'm doing, my company, and ideas that were brought to the table, to help and really nurture us and grow," states Dutt.
Later that year, Dutt enrolled in The Brink's quarterly course, Lean Essentials Sprint, to further develop his leadership, frame the value of his company for customers, and gather ideas on how to overcome challenges.
"One of the programs Benton taught that was extremely helpful and accelerated my ability to steer the ship for Chargenet, was the Lean Essentials Sprint," states Dutt.
The Lean Essentials Sprint (LES) course is an eight-week course designed to help entrepreneurs discover customers and values to launch and scale a successful business based on the lean principles.
Dutt adds, "With other startup founders and CEOs, I really got to get a broad perspective on different ways to be able to lead and direct. I got a good idea of how to frame what I'm doing for the future to be effective."
At the same time, Dutt got involved in the annual San Diego Angel Conference, beginning with the SDAC Entrepreneur Track. The 3.5 month long e-track helps entrepreneurs prepare for the conference whether they intend on competing in the upcoming conferences or have an interest in raising Angel investment.
With The Brink's consulting, Dutt was able to tighten his pitch deck and guide him through investors' perspectives. Additionally, San Diego Angel Conference's entrepreneur track helped him learn how to navigate through the due diligence process.
"One thing that is overwhelming that the Brink team has is really caring about my success and helping us achieve the goals that we want to achieve to grow, scale, be successful," states Dutt.
In March 2021, ChargeNet Stations competed in the San Diego Angel Conference and became one of seven finalists out of 125 companies that applied. By the end of the conference, they had gained investment and a deeper understanding of Angel investing, which paved the way for more opportunities and gained the interest of several Angel groups and Angel investors.
The following month, Dutt made it on Going Green's Top 50 sexiest environmentalists. A list that includes Pope Francis and Elon Musk.
What's next for ChargeNet Stations?
ChargeNet Stations is looking towards more opportunities to grow and scale, including adding key players to their leadership team.
Additionally, ChargeNet Stations has a healthy pipeline of projects. They are partnered with one of the largest Taco Bell franchisee's in the system and they're developing a portfolio of 80 locations in the Bay Area to start, of which they've started construction on the first location with another 7 following shortly thereafter. Taco Bell South San Francisco is the first location to break ground and be completed in January 2022.
They are partners with Tritium, a company that designs and manufactures hardware and software to create advanced and reliable DC fast chargers for electric vehicles. Their partnership will bring Tritium's market leading technology with ChargeNet's software platform to produce a fast charging experience that generates profits for local franchises.
In one word, Dutt summarizes the Brink advisors as "caring." He adds, "It's important to be involved, and the one thing I've been able to experience is sincerity. The sincere emotion of caring and wanting to see businesses and founders be successful, and that sincerity doesn't translate in a lot of places."
More About ChargeNet Stations
ChargeNet Stations is a cleantech software as a service company that transforms the electric vehicle charging experience in fast food and convenience store parking lots with off-the-shelf technology.