Alumni Spotlight: Selene Fregosi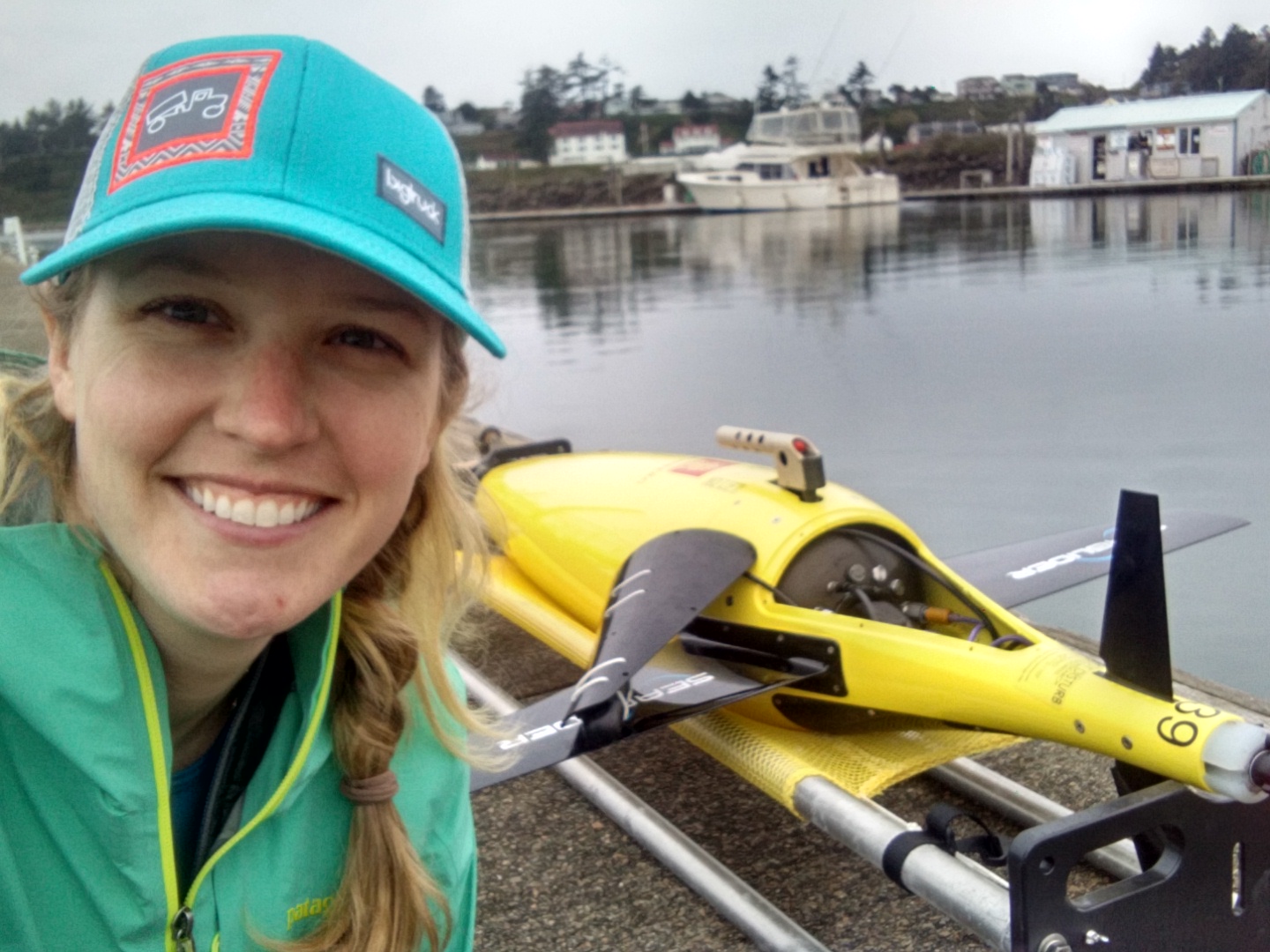 We caught up with USD MARS alum Selene Fregosi '09. Here's what she's been up to!
What year did you graduate and with what major/minor?
I graduated in 2009 with a BA in Marine Science - Biology Concentration and a minor in Chemistry.
What is your hometown?
Benicia, CA (San Francisco Bay Area)
Where are you now and what are you doing?
I just finished my PhD in Wildlife Science at Oregon State University. My dissertation research focused on using autonomous underwater gliders to listen for and count whales, called passive acoustic monitoring. I defended remotely over Zoom from Ithaca, NY (where my partner is a postdoc) because of Covid. I am currently working as a postdoc for one of my PhD advisors and applying for jobs! I hope to have a long research career working with novel acoustic technologies to support research in marine mammal ecology and promote conservation and management.
What was your favorite thing about the deptartment/USD?
The desert camping trip!! I TA'd that course just so I could go on that trip several times :) Really, my favorite part about being a student in MARS/at USD was all the opportunities to get out in the field for classes and as an undergrad researcher. I loved the small, close-knit community of the department. My best friends at USD were in the department. I knew my professors cared about my success and that helped give me the confidence to push myself.
How did your degree from Environmental and Ocean Science help prepare you for what you are doing?
I left USD with so many practical science skills - from developing and conducting field and lab experiments to reading the literature, writing up the results and presenting them to peers. Those skills were a solid foundation for graduate school and my future science career. I particularly appreciated the interdisciplinary aspects of the MARS degree - the courses in physical, chemical, and biological oceanography helped me have a well-rounded approach to studying marine life. The diverse course work exposed me to research areas I hadn't thought of or been interested in before and that sort of big picture thinking was critical for grad school.
What advice do you have for current undergraduates?
First, don't be afraid to take a course or join a research lab that maybe isn't exactly what you thought you wanted to do. Now is the time to try everything and find out what your passions are. My research career from USD to now was in no way linear and I think my MARS degree taught me to enjoy the path and process. Every experience is an opportunity to grow and learn, and what you gain may not be what you thought you'd get out of an experience.
Second, take courses in stats and coding early!! The learning curve for coding is steep but science is moving so quickly in the direction of big data and automated analyses that being proficient in R, Matlab, or Python will make you stand out in the job and grad school market.