NROTC San Diego Commemorates 9/11 Anniversary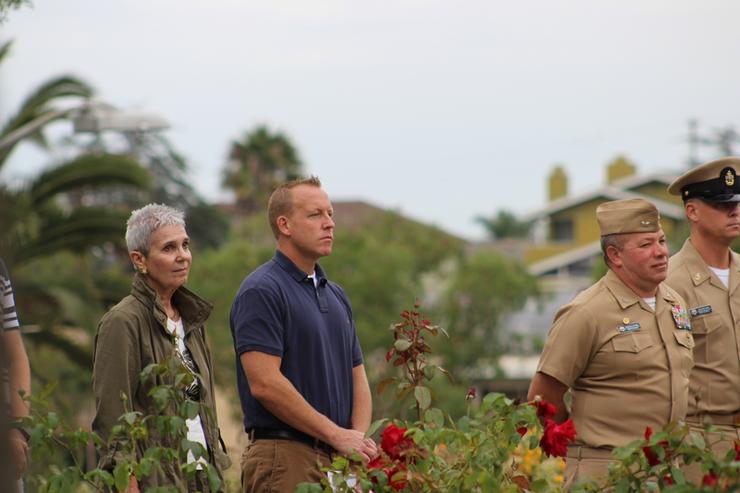 On Wednesday, September 11th, NROTC San Diego partnered with University Ministry to hold a service at the IPJ Garden of the Sea's 9/11 Memorial. The event was welcome to the entire USD community. NROTC battalion members, students, faculty, and even on-site construction workers were seen paying respects.
Assistant Vice President and University Ministry Director Michael Lovette-Colyer, PhD, delivered an invocation. A Midshipmen detail led a moment of silence and a playing of Taps. This was conducted four times in memoriam of the four flights that were lost in 2001. American Airlines Flight 11, United Airlines Flight 175, American Airlines Flight 77, and United Airlines Flight 93 were all recognized and honored accordingly.