Kelsey Kehoe Receives Outstanding Research and Academic Achievement Award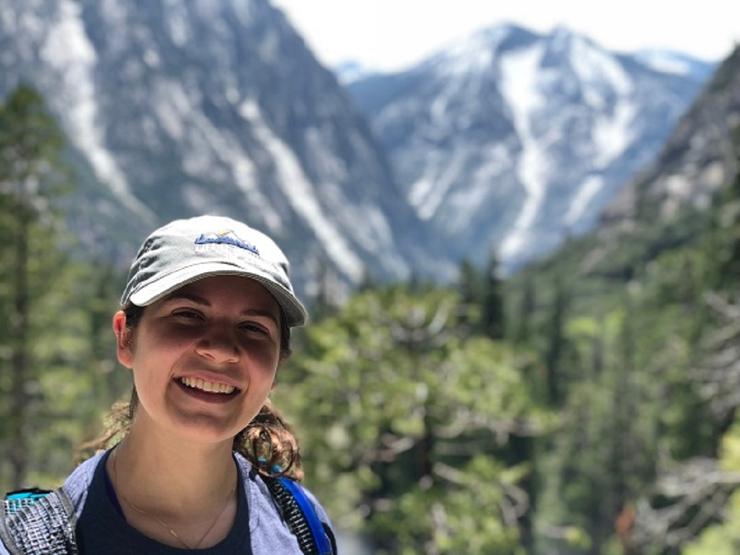 This week, the Department of Psychological Sciences is recognizing Psychology major Kelsey Kehoe for receiving the Outstanding Research and Academic Achievement Award.
How do you plan to use your degree after graduating?
After graduation I plan on taking a year off to reset and gain more clinical and research experience before venturing off into graduate school. I am applying to work at a therapeutic wilderness program in Utah as a Field Guide. These programs are for adolescents and young adults who are struggling with various mental illnesses, including substance use disorder, depression, and anxiety. In this position, I would be accompanying the students on backpacking trips, rock climbing, and mountain biking adventures as well as supporting them through their treatment plans. I am also looking into research assistant positions at the University of Utah in order to continue adding to my research experience. I will eventually start applying to a mix of MSW and Ph.D. in clinical psychology programs to reach my end goal of becoming a therapist.
Why did you decide to major in Psychology?
I came into my first year at USD knowing I wanted to major in psychology. I have been interested in the helping profession since I can remember. We all go through rough patches throughout our lives and I wanted to be well-equipped with the skills to help others through some of their most vulnerable moments. Everyone needs help at some point and I want to be able to be someone others can turn to for that help.
What will you miss most about the Psychological Sciences department?
The thing I will miss the most about the Psychological Sciences department is the amazingly supportive professors I have been able to interact with over the last four years. I have had professors, Dr. McCabe, Dr. Hales, and Dr. Zerr in particular, who have not only helped me navigate my way through course material and figuring out how to reach my professional goals, but also through the challenges of life in general. And for that, I will be forever grateful.
What research projects did you participate in?
I am a research assistant in Dr. McCabe's research lab. Since October of 2017 I have been helping out with her study on personalizing parent training interventions for culturally diverse families. I was also fortunate enough to get the opportunity to work with the other research assistants in the lab to create our own project. We were interested in creating guidelines to code imitation in Parent-Child Interaction Therapy because there currently is no way to analyze changes in and influences of parent and child imitation in this particular behavioral therapy. We will have the opportunity to present our research at the Western Psychological Association Convention in April.
What was the most memorable part of your research experience?
The most memorable part of my research experience has been the relationships I've formed with the other people working in the lab. Research can be challenging and frustrating, but when you're working with the right people you find ways to bond over the challenges and find ways to still have fun. I am lucky to work alongside the professors and research assistants in the lab because they are the ones who have made my research experience one I will never forget.
What advice would you give to students interested in research?
The advice I would give to students interested in research is to go for it. Don't be intimidated or hesitate to reach out to professors to learn more about any projects they are currently working on. The professors in the psychology department at USD truly care about their students and want to do what they can to help you succeed. And don't worry if you don't have any research experience before reaching out to a professor--everyone has to start somewhere.