Congrats to Graduate Student Darbi Berry: Sustainability Hero Award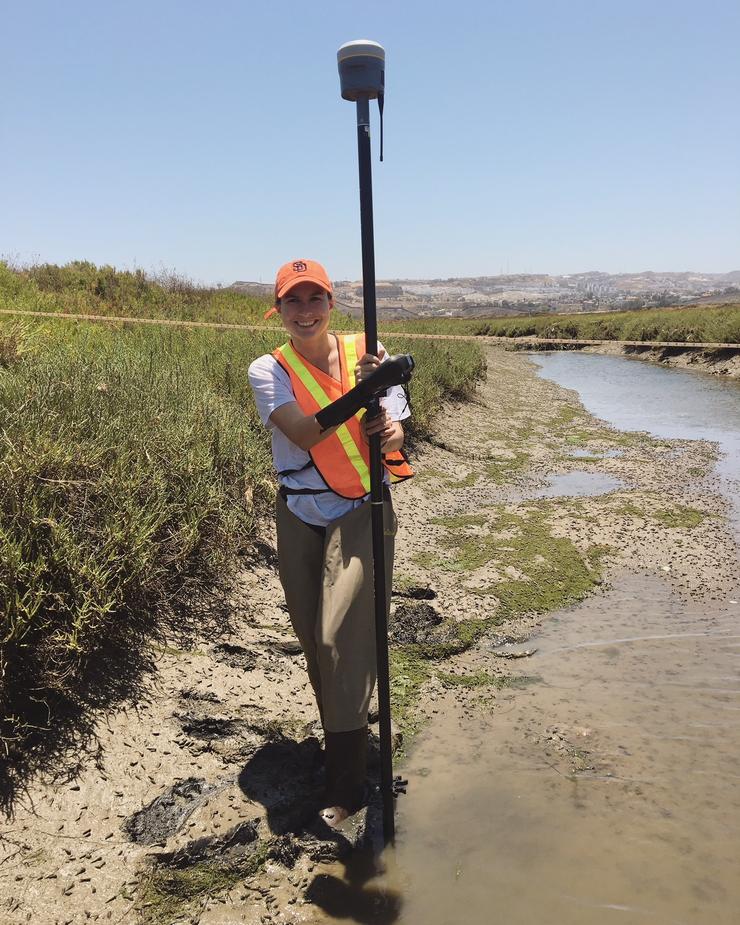 Environmental and Ocean Science Graduate Student, Darbi Berry was awarded USD's Sustainability Hero award, please join us in congratulations.
Darbi Berry lives and breaths sustainability. After receiving her undergraduate degree from the University of South Florida in Environmental Science and Policy, she came to USD to pursue a Master of Science in Environmental and Ocean Sciences. She has served as a Graduate Assistant in our department for the past two years.
In the short time she has been here, Darbi has accomplish tremendous Reach and Influence on campus and beyond. In an unprecedented move, she rallied her fellow graduate students to produced a series of events addressing issues of climate change.
The first event included a screening of the documentary "Chasing Corals," followed by an interdisciplinary panel and a chance to meet with visiting organizations such as I Love A Clean San Diego and Scripps Institute of Oceanography to learn about opportunities to get involved and make a difference. The second event focused on providing tools for conversations about climate change with sceptics.
As the first graduate student in our program to attempt such a feat, Darbi was applauded by our faculty for her Creativity and Innovation. Both events were very effective and successful. They were well attended by both students and faculty. A third event is scheduled next month.
It is a testament to her passion that Darbi was able to make time to produce these events in addition to her other activities such as research, teaching, and volunteering.
For her masters thesis, Darbi is studying the Tijuana River Estuary. She is using geospatial data to assess the changes in the estuary, in order to better understand human impact, and to inform restoration and management best practices. Not only does Darbi create environmental impact through her own research, but she also assists her peers on many other research projects such as assessing the impact of arsenic in the Black Mountain Open Space Park.
Darbi is also serving as a lab instructor in our department for the course, Natural Disasters. Faculty have often discussed the difficulty of teaching this non-major course, but Darbi has inspired her students to be passionate about the environment regardless of their major. Her students even volunteered to stay late after class to see a sneak peak of the research presentation Darbi was preparing for a graduate seminar.
Volunteering is another aspect of what makes Darbi a Sustainability Hero. Despite her workload, she selflessly volunteers her time to the many activities of the department including taking students on field trips to learn about the earth while seeing it firsthand. She's also volunteered two years in a row to serve as the coordinator for the National Ocean Sciences Bowl. This event involves over 100 high school students from all around San Diego and engages them in an Ocean Science Trivia Competition.