Program's Innovations Draw Praise, Applicants – Even Instructors – From Across the Country
Program's Innovations Draw Praise, Applicants – Even Instructors – From Across the Country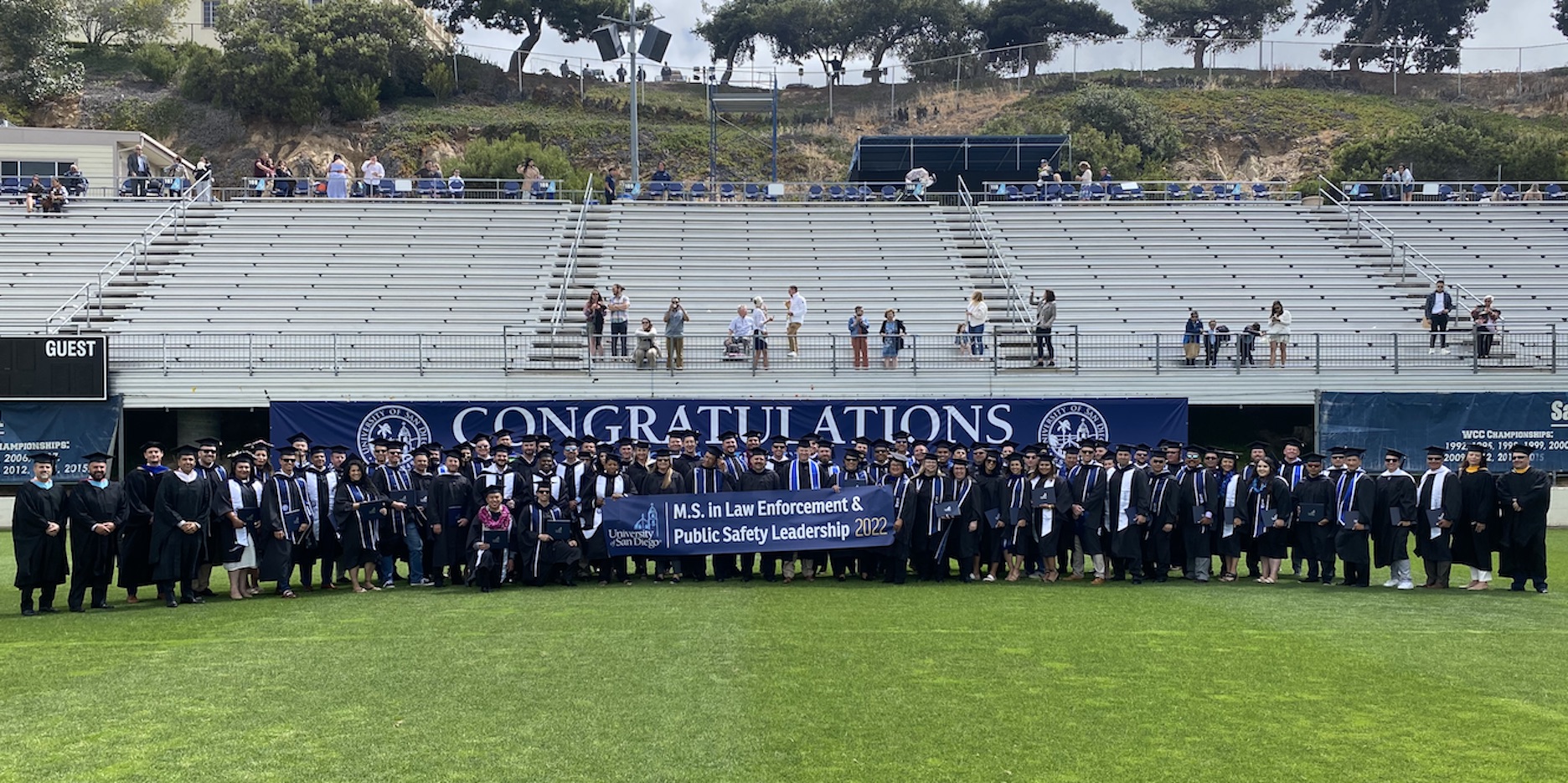 USD's online master's program in Law Enforcement and Public Safety Leadership (LEPSL) was ranked 22nd in the country in the latest U.S. News and World Report rankings, the fifth straight year it has been recognized as one of the nation's best online criminal justice graduate degrees.
The program launched in 2015, and has quickly become one of the top-ranked online criminal justice courses in the country.
LEPSL's aim is to develop ethical and innovative law enforcement leaders, with a curriculum that focuses on the most pressing challenges facing public safety agencies today. The program is taught by military and law enforcement leaders who have relevant professional experience in the topics they teach, including police chiefs from around the country, and even Chief David Nisleit from San Diego and Chief Mickey Williams from Carlsbad.
"The program is innovative because it applies cornerstone academic theories and concepts to real-world, contemporary issues facing the profession today," academic director Erik Fritsvold, PhD said. "The goal is to nurture immediately-applicable and useful skills, through an interdisciplinary academic lens."
Fritsvold and other instructors evolve the curriculum year-to-year, to address the shifting landscape of law enforcement. Students – all experienced law enforcement professionals – are given coursework that they can apply to their jobs, improving how they engage with and serve their communities.
More than 1,000 professionals have enrolled in the online program at USD since it started, and demand is growing. Since 2015, yearly enrollment has doubled, and the program gets applicants from across the country, driven largely by referrals from students and alumni. Fritsvold says part of that is because, more and more, law enforcement agencies are requiring a master's degree to get promoted to higher ranks.
"The profession clearly sees the value of education, and master's degrees are now the industry standard for chief executive and many command staff-level positions," Fritsvold said. "Education has been demonstrated to increase management and leadership skills, emotional intelligence, interpersonal communication and a host of other skills that apply on the street, when engaging the community, and within a progressive public safety organization."
The U.S. News and World Report also ranked the program 13th in the country among online criminal justice programs for veterans, because of its affordability and accessibility to service members who are pursuing a graduate degree.