Reception to Celebrate Copley Library's Alumni WORKS 2022 Exhibition
Reception to Celebrate Copley Library's Alumni WORKS 2022 Exhibition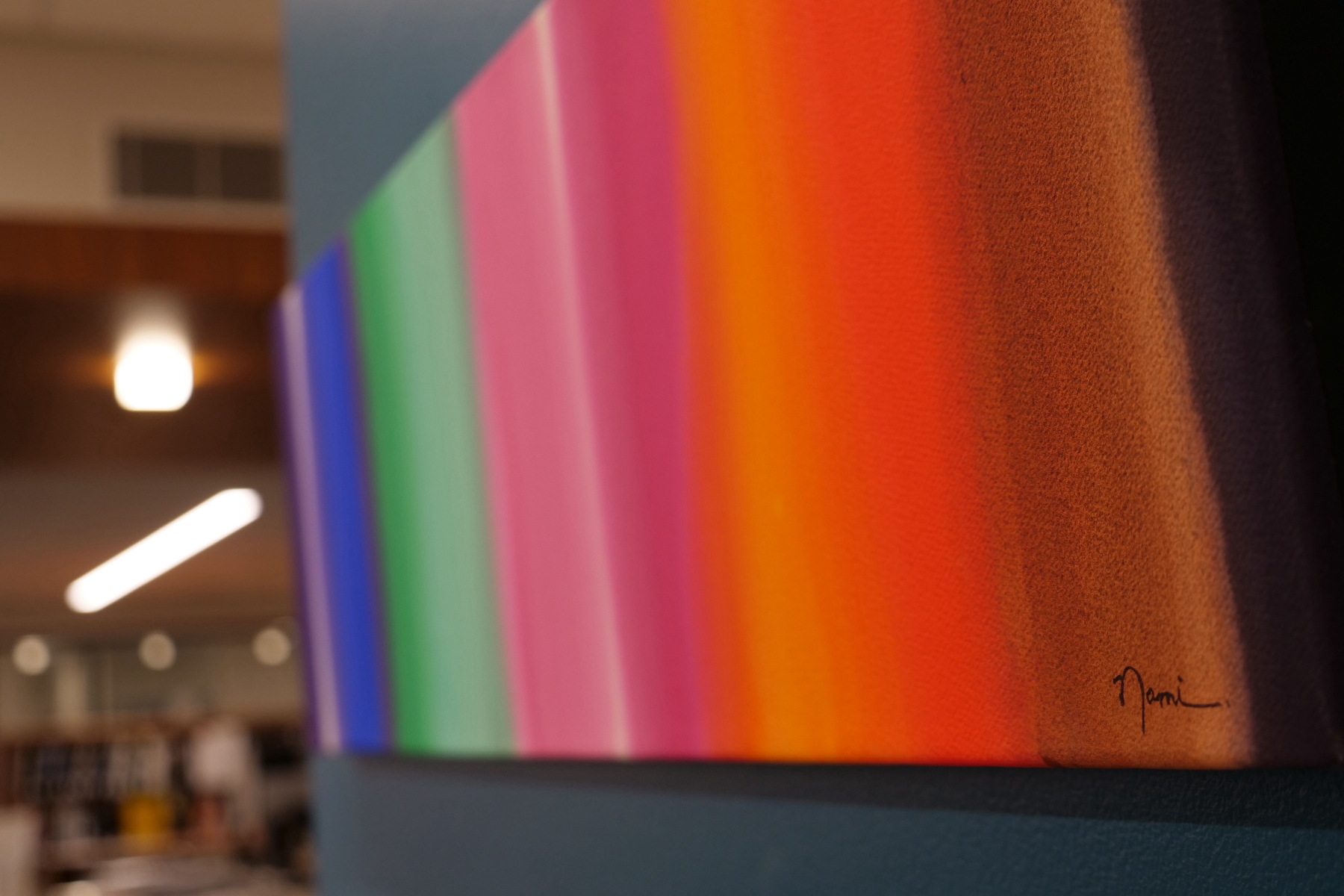 Copley Library transformed into an art gallery Thursday evening, as a crowd of people came to view the Fall installation of the Alumni WORKS 2022 exhibit. Pieces from 14 University of San Diego alumni artists are on display across multiple floors of the library. Thursday, a reception was held to celebrate the exhibition which opened over Homecoming weekend in October.
The art on display showcases the diversity of the artists, and their approach to their work. Alumni WORKS 2022 includes paintings, drawings, mixed media, and more. Copley Library dean Theresa Bryd says she wants the students to see artwork that reflects them, and wants people to expand their view of the library.
"When people think of Copley Library, I want them to think of art – specifically a library with interesting art on the walls. Some universities have art pieces and even museums. We want to be known for having a level of artwork that is unique to USD and provides a sense of belonging for our students," said Dean Byrd.
The exhibition includes several pieces from USD alumna Nami Kozu-Satow '84, who donated a large painting entitled Soul Energy to the University. Kozu-Satow traveled from Japan to speak at the Thursday event. Her work is striking, and was a fixture of the reception. She says the bright colors she uses are largely inspired by her time at USD and in San Diego, and its vibrant sunsets and nature.
She says over the last few years, in particular, art has become a powerful way to channel her emotions.
"Art, for me, was like a serenity that (allowed) me to escape from all of the difficulties, disasters, sadness, or isolation. It's a richness within myself. It's like a religion or meditation to me. … The beauty of nature -- I can observe it in my mind then produce it in my art."
Kozu-Satow has three paintings on display – just a few of the many works of art that have been installed throughout Copley Library, all from artists who graduated from USD – one as recently as last year.
The exhibit will be on display in Copley Library through December 16.
For additional information on the exhibition, please contact the Office of University Design at udesign@sandiego.edu