Athletics: Women's Volleyball Grabs No. 2 Seed in NCAA Tournament
Athletics: Women's Volleyball Grabs No. 2 Seed in NCAA Tournament
Toreros to host NCAA regional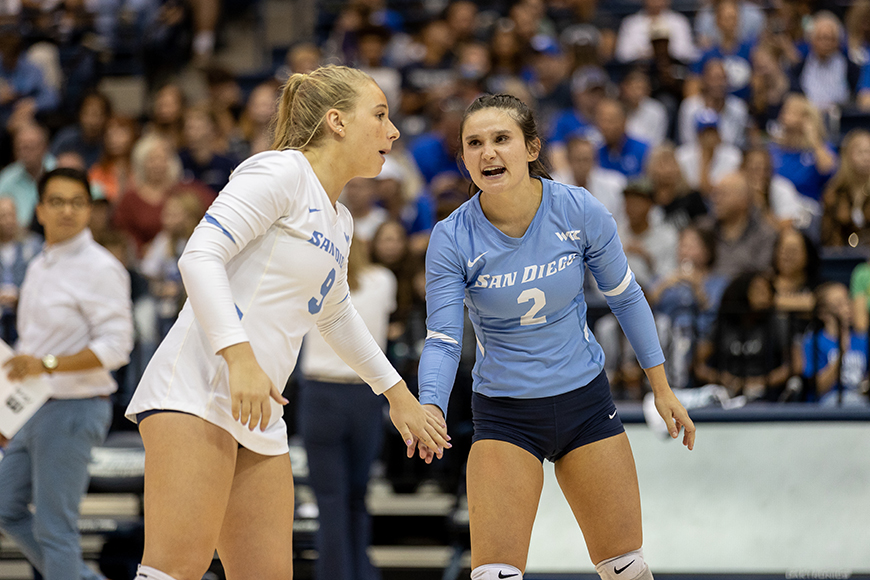 No. 2 San Diego volleyball on Sunday was named the number two seed in the 2022 NCAA Women's Volleyball Championship and will host first and second round matches in the tournament, as announced during the NCAA Women's Volleyball Selection show on ESPNU.
It's the seventh time in program history the Toreros have served as an NCAA Regional host, and the first time they've done so since 2013.

In the San Diego section of the bracket will be Northern Colorado, UNLV, and seven seed Washington State.

Details on ticketing and broadcasts for next week's matches will be available at a later date.
For more information on the program, visit the USD Women's Volleyball page.