Department of Leadership Studies partners with Catholic Charities USA
Department of Leadership Studies partners with Catholic Charities USA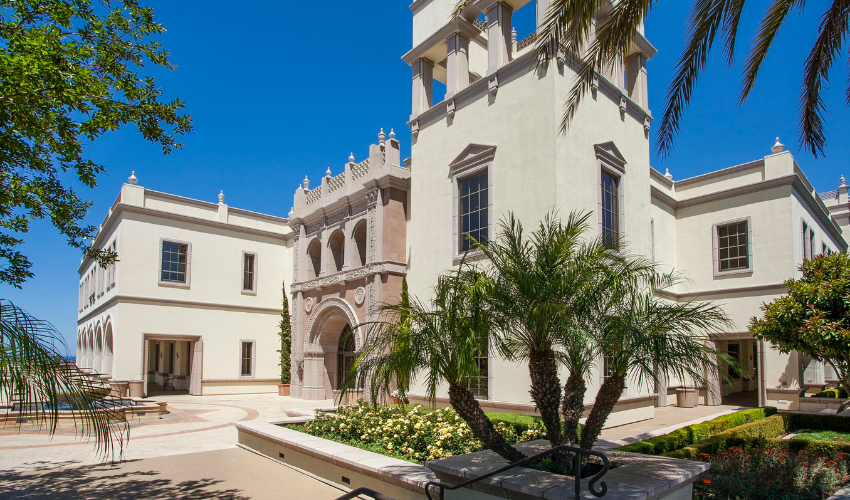 The University of San Diego is proud to announce a partnership with Catholic Charities USA (CCUSA) to provide a brand-new professional certificate in nonprofit executive management.
The creation of the professional certification began when CCUSA reached out to Interim Dean Joi Spencer at the School of Leadership and Education Sciences (SOLES). The Department of Leadership Studies was awarded the contract through a competitive bidding process with other prominent universities to provide training to 170 Catholic Charities CEOs from across the United States.
The partnership is being funded through a private donor to CCUSA who has a vision that all the organization's executives would receive nonprofit management training to expand their business skills and strengthen community impact. Currently, CCUSA is the largest human services provider in the U.S. outside of the federal government.
The Department of Leadership studies will launch a pilot program October 2022. The first-round cohort will be comprised of 25 executives who will complete their training by January 2023.
Participants will attend three six-week online modules, focusing on leading contemporary nonprofits, financial leadership and resource development. At the end of the program, the cohorts will attend a four-day leadership seminar in-person at USD.
The outcomes for participants will be a deeper understanding of the various functional and operational areas of a nonprofit organization that can then be applied to their own organization, a set of business management tools that can be applied across a variety of contexts and an expansion and development of a professional network of colleagues for the future.
"We are thrilled to grow this partnership with CCUSA," says program director Laura Deitrick. "The Department of Leadership Studies has been educating nonprofit leaders for 20 years and we see this as an opportunity to amplify our reach with a partner whose mission so closely aligns with that of USD."
– Kelsey Grey '15 (BA)