Let the Data Guide You
Let the Data Guide You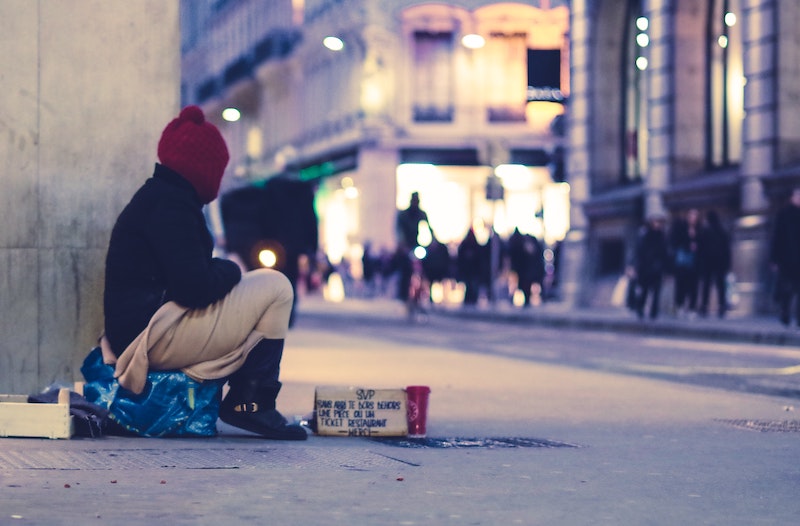 In 2019, the University of San Diego and 2-1-1 San Diego partnered to apply data science strategies to data collected within the 2-1-1/Community Information Exchange San Diego (CIE) information hub, with the goal of understanding factors that could lead to homelessness. This data contains Social Determinants of Health (SDoH) indicators collected by 2-1-1 or CIE partners at the time a caller reaches out to access social services. According to the World Health Organization (WHO), SDoH are the conditions in which people are born, grow, live, work, and age. SDoH factors such as housing, nutrition, and utility security are important contributors to health and wellness. Data analytics and research play a critical role in deepening our understanding in this area
Andrea Yoder Clark, PhD, is an adjunct faculty member at the University of San Diego School of Business, where she teaches data science courses in the Master of Science in Business Analytics program. Dr. Yoder Clark, along with a team of eight business analytics graduate students, set out to discover whether or not early indicators of homelessness could be identified that may assist social service providers in identifying individuals more at risk for an impending homeless event.
"The issue of homelessness is an important topic in San Diego," says Dr. Yoder Clark. "And, more recently, the incredible impact of the pandemic has been inordinately felt by our most vulnerable populations."
Within in the master's in business analytics program, Dr. Yoder Clark teaches Data for Social Good and a capstone course. Both courses offer opportunities for graduate students to complete data science projects that answer business questions. Some organizations that have participated in these projects include Cox Communications, Teradata, ResMed, BD and 2-1-1 San Diego. Across these projects, the goal is the same — apply advanced analytics like machine learning and other data science strategies to help businesses make data-driven decisions.
From October 2019 through May 2021, Dr. Yoder Clark and her graduate business students worked with 2-1-1 San Diego, a local nonprofit that connects people to community, health, and disaster services, based on a callers' assessed needs 24 hours a day, seven days a week, 365 days a year.
All of the calls are free and confidential. 2-1-1 San Diego asks callers a series of questions related to social determinants of health to understand their needs and to connect them to community resources. This creates records for each caller that can show the needs and the progression of a person over time.
"Part of our mission at 2-1-1 San Diego is to use data for community planning," says Nicole Blumenfeld, 2-1-1's director of informatics. "This was a great opportunity for both USD and 2-1-1 San Diego to use our data to better understand the needs of our community and how we could drive change."
Dr. Yoder Clark created this partnership with 2-1-1 San Diego and the USD School of Business to offer graduate students a chance to apply the data science strategies they learn in the classroom to help address a locally relevant social issue.
"After examining the data and talking through potential projects that could support ongoing initiatives that 2-1-1 San Diego was involved with, we decided our project would focus on identifying early indicators that may identify those at higher risk for experiencing a first homeless event," says Dr. Yoder Clark.
"If it is possible to be proactive to prevent a first homeless event, that would be a great first step toward reducing homelessness, as research shows that if a person has experienced an initial homeless event, they are 2.5 times more likely to experience another homeless event. Preventing that first homeless event is key," says Dr. Yoder Clark
In July 2021, the findings from this work were published in the academic journal Mathematics. The data gathered from Dr. Yoder Clark's study pointed to early indicators of risk for homelessness at different stages in life. Specifically, for those over 50, the data showed that if a person was facing a medical financial emergency, at the same time as two other risk factors on the social determinants of health survey, they had a statistically significant higher risk of becoming homeless.
Another significant finding from the study was that having a hard time paying utility bills in combination with two other social determinants of health hardships, at any age, also indicated that a caller was at a higher level of risk for experiencing a first homeless event.
"This study can help 2-1-1 San Diego identify who might be a good candidate for early intervention to help prevent the occurrence of a first homeless event," says Dr. Yoder Clark.
The research team is hopeful their findings can guide future research applying data science to social initiatives, allowing more preventative responses to social concerns.
"There is much more research that can be done to shed light on these very complex social needs," cautions Dr. Yoder Clark. "However, our initial findings are interesting and can act as a guide-post to further future study and social action."
"If we have information that allows us to take preventative measures, then we can be more proactive in our responses to complex social concerns like homelessness," adds Dr. Yoder Clark.
2-1-1 San Diego has already put this research to use.
"We've been able to contribute insights to support data-driven policy and program decisions," says Blumenfeld. "We published a housing insecurity briefing a few years ago with similar findings but didn't have the data. Now we do. This gives us an opportunity to build on and further conversations we've been having with our community partners."
With data as a guide, Dr. Yoder Clark and her students are able to contribute to social good efforts in San Diego.
— School of Business News Center