USD Athletics Roundup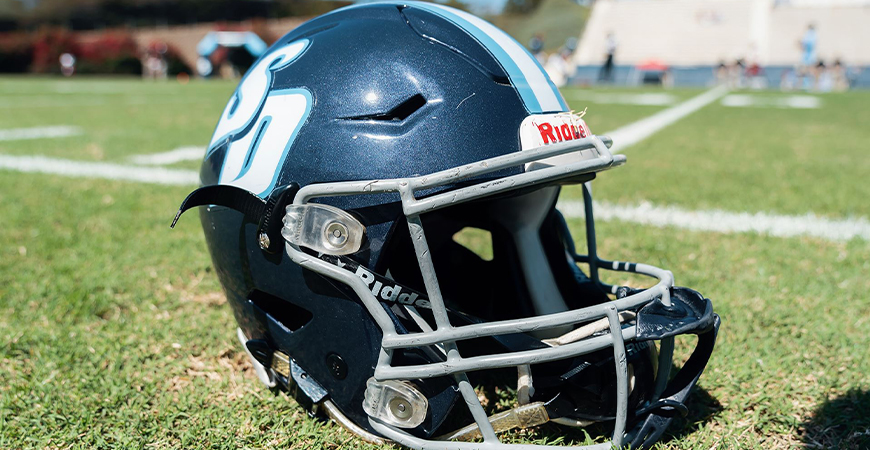 Catch up on some of the athletics news from this week. For more USD Athletics updates, please visit usdtoreros.com.
USD Women's Volleyball: Toreros Headed to 11th-Straight NCAA Tournament
No. 21 San Diego will make its 11th consecutive appearance in the NCAA Tournament, facing Texas A&M- Corpus Christi in the first round as announced during the NCAA Tournament Selection Show on Sunday afternoon.

The Toreros (12-4) will face the Islanders (14-4) in the opening round on April 14 at 9:00 a.m. PT, with the entire tournament taking place this year in Omaha, Nebraska. The winner will take on the No. 11 seed, Louisville who earned a bye in the first round.

A live stream will be available via the ESPN networks and live statistics will be available for all matches.

It marks the 11th-straight NCAA Tournament appearance for USD, 19th in the past 20 year and 23rd in the past 25 years.

After 30 conferences were awarded an automatic qualification, 18 positions were filled with at-large selections with USD securing one of the last four spots in the 2020 bracket.

The Toreros are 1-0 all-time against the Islanders, having faced each other during the 2016 season with USD taking the match 3-0.

USD advanced to the second round of the 2019 NCAA Tournament after knocking off No. 23 Washington State, 3-1, before falling to No. 18 Hawai'i, 3-0, in the Stan Sheriff Center.
Click here to read the full story.
Five years, five months, and 24 days. Players' entire careers, students' entire college experiences. Renovations to Torero Stadium. A pause due to a global pandemic, then a resilient return to the gridiron in an unconventional spring season. As the winds of change swept across Alcala Park over the last half decade, perhaps only one thing held constant on the sun-soaked plateau that University of San Diego Athletics calls home: USD football's Pioneer Football League win streak. The team rattled off 39 PFL victories in a row, to be exact, holding strong week in and week out as the rest of the conference tried to topple the Toreros and their historic run. Not bad for a school that at one point lost its football program due to a lack of interest.
The Streak began on October 17, 2015, back when most of the current roster's players were in high school. A look at the record book years from now will see it displayed simply: 39 PFL W's in a row, bookended by heartbreaking losses on each side. On one end, a tough, 13-12 loss to Dayton. On the other, 39 victories and five years later, a crushing 35-21 defeat to Davidson.
In between those two losses, however, there's a lifetime's worth of highlights and memories. All those beautiful Saturday afternoons, all those no-doubt wins, all those remarkable comebacks, all those times the Toreros snatched victory out from between the jaws of defeat to keep the run alive for another week. All the players who went on to the professional ranks after their contributions to The Streak, all the players who went on to succeed professionally after their time on the gridiron ended. Ninety-five or so student-athletes every season, playing for nothing other than a shared love of the game, doing nothing but winning for five years straight.
San Diego will go down in the record books with the longest league win streak in the FCS and third-longest in the NCAA (FBS and FCS), after tying Duquesne (1999-06 – MAAC) earlier this season. Only Oklahoma (44 games, 1952-59) and Nebraska (40 games, 1992-98) have more consecutive conference wins in NCAA Division I Football.
In short, an unprecedented run of dominance in the PFL that has become an expectation and tradition at Torero Stadium. Before we fully turn the page and look ahead to San Diego football's next win, here's a look back at one of the most significant athletic accomplishments in USD history — The Streak.
Click here to read the full story.
USD Men's Tennis: Toreros Finish Road Trip
San Diego men's tennis (6-8, 3-1 WCC) will finish its five-game road stretch as the Toreros take on BYU in Provo on Saturday, April 10 11:00 a.m. (PT).
All-time, the Toreros are 7-5 against the Cougars. San Diego is currently on a one-match losing streak to the WCC foe, falling 4-3 in Provo in 2019.
Both live stats and a live stream for the match will be available via BYUCougars.com.
Click here to read the full story.
USD Women's Soccer: Catching up with Louise Lieberman
What has been your favorite part of being "in season" again?
This season has been challenging in a myriad of ways; however, our team couldn't have grown in so many unique ways without them. My favorite aspect of being back in season is having a front row seat to the growth in these scholar-athletes. I don't know that any other season has brought so many unique challenges both on and off the field. Watching these girls greet this past year with tenacity and courage has been humbling and made us proud.

Another favorite part of being in season is being able to coach our phenomenal seniors who have given so much to this program. Sami, Mina, and Katie have been intricate parts of USD women's soccer with all of their contributions on and off the field. I feel lucky to have had this last season with such committed and fantastic people.
This team has a lot of young talent. Describe what you've noticed so far from your group of newcomers.
This group is ready for the next challenge at USD. They are prepared to dedicate their efforts to accomplishing the things they want to achieve individually and collectively as a program. This young group is passionate about going beyond their comfort zones to see where it can take them. Every season brings its own set of dynamics and challenges but never has a season demanded this much fortitude, commitment and adaptability. These newcomers have shown resilience and strength through all of it. This spring season has allowed us to develop in many ways that will provide immense growth for the fall of 2021.

In an unusual year, what have been some of the things your program has focused on?
The mental vigor required to keep positive in a year of an unprecedented pandemic is foreign territory for most coaches. My goal is to ensure that the players have the emotional support from our team of coaches first. Winning and refining our skills on the field have been secondary and tertiary goals this season. We want to be able to look back on this spring season proud of our approach as we strive for greatness in many aspects of life and soccer.
Click here to read the full story.
USD Softball: Toreros Drop Two
San Diego softball (8-17) dropped two to California Baptist (15-21-1) in its first contests since March 21 on Tuesday afternoon at the USD Softball Complex.
The Toreros will open up conference play on Saturday, April 10 as they play host to Pacific at noon and 2 p.m. (PT).
Click here to read the full story.
— USD Athletics