A Good Friday Reflection with Alec Hartman '16, MDiv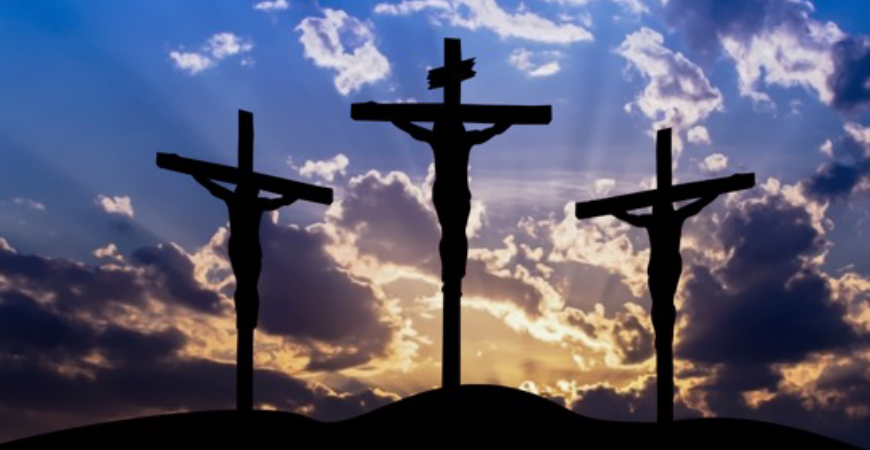 Loss. Grief. Hopelessness. Despair. These are all feelings that can be evoked from the Good Friday readings and its celebration and are feelings that are relevant to our experience today as grief and loss are concepts that are far too familiar to us.
Particularly in our current reality with the COVID-19 pandemic that has taken over half a million lives in the U.S. alone, devastating natural disasters across the country, the rise of white nationalism and violence against BIPOC, and a recent spike in gun violence and mass shootings; Good Friday reminds us to enter into moments of suffering knowing that we have a God who has experienced suffering and who is not only aware of, but present in our suffering.
Through all of our personal and collective losses, Good Friday invites us to live in the moment and honor the challenges of our reality of today as we reflect on a popular icon in the Catholic Christianity, Jesus on the cross. In his reflections on Good Friday, Franciscan priest and spiritual writer, Richard Rohr, refers to Jesus's body on the cross as "an icon of utter divine solidarity with our pain and our problems…our central transformative image for the soul." Good Friday calls us deeper into relationship with God and further reflection on the cross reveals that Jesus died for us not just in a merely transactional sense, but rather in a much deeper transformational sense. The ultimate act of injustice that reveals the brokenness of humanity is also an act of ultimate divine love and solidarity. All suffering in the world clearly did not go away after Jesus's death, but a new perspective can be brought to it as even in the midst of hardship, injustice, and tragedy – God is in it with us!
So, as we progress in the paschal triduum into a time of hope in the Easter season, Good Friday reminds us to live in the reality of now and accept that we're not there yet. There are tangible signs of hope that point to better days to come with literally longer days during daylight savings time and the vaccine rollout giving us a sign of hope for the eventual end of the pandemic, but these signs of hope on the horizon also invite us to recognize the suffering, division, and injustice in our midst today. Good Friday reminds us of the reality of today so that we can honor and grieve the suffering and loss around us and work for a better tomorrow, remembering that God is on that journey with us.
— Alec Hartman '16, MDiv, Resident Minister