Pioneer Football League Announces Intent to Play Spring 2021 Season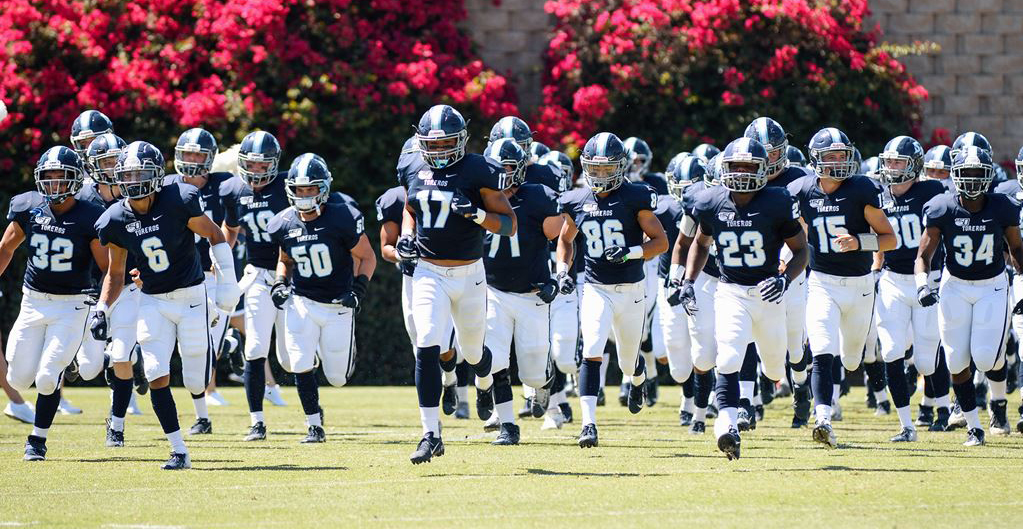 The Pioneer Football League Presidents' Council has endorsed a six-game conference season to be played in the spring of 2021, as advanced by the PFL athletic directors and coaches.
The Council determined to move forward with a plan which provides a meaningful competitive experience for PFL football student-athletes. If conditions continue to allow this model to be pursued, the projected dates of competition are March 13 to April 17 for the nine continuing PFL members and incoming member, Presbyterian. This model gives League teams the opportunity to earn the PFL championship title and the automatic qualifier to the NCAA FCS Playoffs. Additionally, teams are permitted to schedule nonconference games at institutional discretion.
The league fully recognizes that this is an aspirational plan given the current severe state of the coronavirus pandemic and the many unknowns in the coming months for the country, the diverse set of states in which our schools exist, and the PFL institutions themselves. Consequently, individual institutions may, at their sole discretion, choose to opt out of the PFL 2021 spring season at any time.
"I'm excited for our players and coaches that the PFL has determined a path forward for a six-game regular season next spring," USD Executive Director Bill McGillis said. "Obviously, as evident from the disruption to the college football and basketball seasons thus far this fall, we have a long road ahead of us before we are certain that the environment surrounding COVID-19 — including county, state and NCAA guidelines — will enable any of us to play. This virus does not discriminate, and, in order to play, it remains essential that we follow the recommendations of public health officials, and continue to adhere to a strong set of testing, practice and competition protocols.
"I'm proud of the perseverance, determination and commitment to Winning in the Classroom, Winning on the Playing Field and Winning in the Classroom of the men in our football program, and I am looking forward to the possibility of our team pursuing another championship in the spring," McGillis said.
The Toreros have won the PFL championship in each of the last six years and 11 times overall. USD, the third-winningest FCS program in the last decade, will aim to continue the nation's longest active conference winning streak (37 games) and reach the FCS Playoffs for the fifth year in a row this spring.
Toreros head coach Dale Lindsey's reaction: "We're very happy this has been resolved. We look forward to playing in the spring."