Fulbright Scholarship takes USD College Alumna to Austria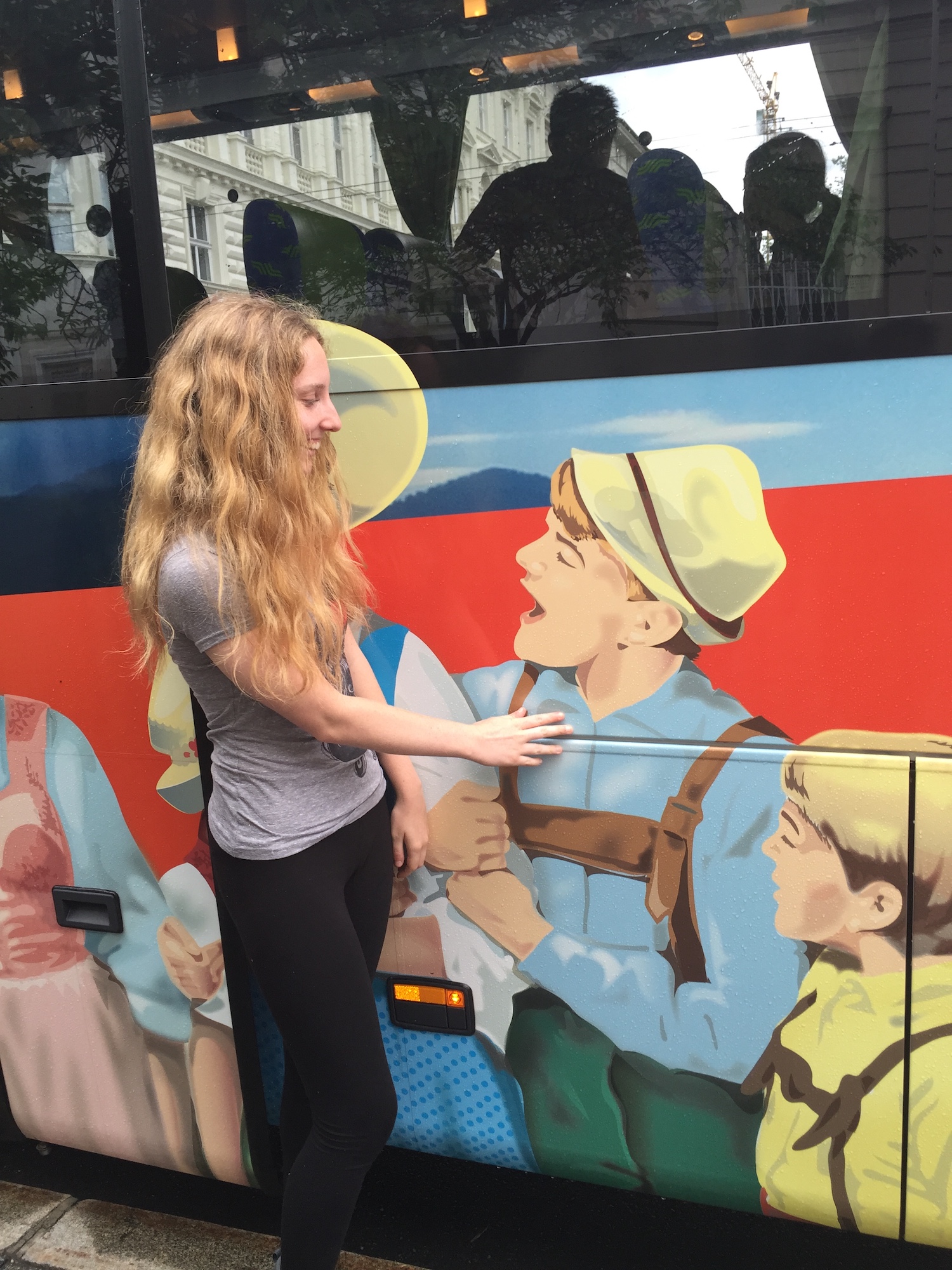 "Climb every mountain, ford every stream, follow every rainbow until you find your dream." – The Sound of Music
Samantha Deddeh '18 (BA in history) will return the land of The Sound of Music – Salzburg, Austria – where she lived briefly while she was an undergraduate student at USD.
Deddeh was recently awarded a Fulbright Scholarship to research and work with youth in Austria. In particular, she will research Austria's approach to minimizing youth involvement with neo-Nazism. She hopes to apply this approach to issues of intolerance and hatred in the United States. Due to the current travel restrictions, the grant may be postponed to 2021-22. But nonetheless she is excited for the opportunity in the future.
Deddeh offers words of encouragement for students who are currently facing the challenge of being away from the USD campus community this semester during the COVID-19 pandemic.
Read our full Q&A with Deddeh to learn more about the impact of this scholarship and advice she has for our students.


1. Why did you apply for a Fulbright Scholarship and what does receiving this award mean to you?
I applied because I want to research youth involvement in the resurgent right, particularly neo-Nazism, as well as how education can play a role in keeping youth off the path toward radicalization. Austria's approach to this problem interested me, and I believe studying it can help the United States address the issue. Receiving the award meant a lot to me because I have had members of my family and community threatened by intolerance and hatred, and I hope my research will help in some way.


2. What will you do through this scholarship?
I chose to apply for a Fulbright in Austria because they offer a combined grant, which means I will work as a teaching assistant in a secondary school, take classes at a university, and pursue my research. I enjoy teaching and working with youth, so I am excited that I will get to engage with a new group of students.

3. What are your postgraduate/career aspirations?
At the moment, I am deciding between obtaining a doctorate in history and attending law school. The combined grant will give me a good taste of what life would be like in a doctoral program, and I look forward to the perspective I will gain as I consider my future after.

4. While you were a USD student, how were you involved in the campus community?
Through my time at USD and after, I worked for the volleyball team as a statistician and for the intramural program as a supervisor. I had the best coworkers and a wonderful boss, who made working at USD one of the most rewarding experiences of my life.
5. Is there any advice you would like to share with current USD students?
Strike a balance. When I first started college, I was worried that I would get overwhelmed and decided to just focus on school. Over time, I added on activities and jobs that gave me much-needed outlets and sources of happiness. Those were critical when I faced difficult times. Right now, I and many other people are not able to rely on their usual outlets but, if I know USD students, they are creative, resilient, and flexible, and I hope we can all find new and inventive ways to bring us that happiness that we really need right now.