This Tuesday: Tour the C-SPAN Election 2020 #Unfiltered Bus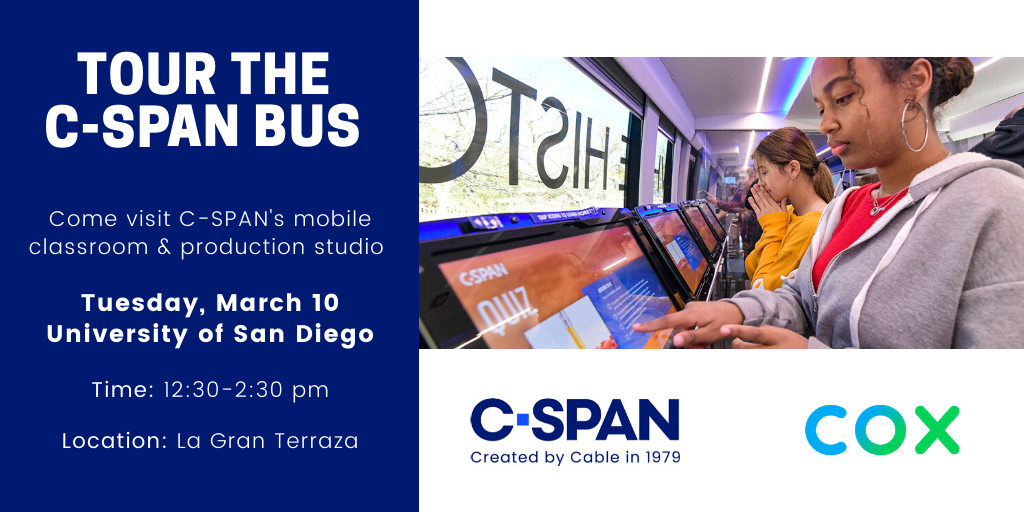 C-SPAN is looking to help students across the country access the information and resources necessary to more fully participate in the 2020 election process. On Tuesday, March 10 from 12:30 - 2:30 p.m., The C-SPAN Bus will visit USD in an effort to engage students and community members through interactive demonstrations of C-SPAN's multiplatform public service resources. The bus will be located in front of the Hahn University Center.
Aboard the bus, Toreros will learn about C-SPAN's #Unfiltered coverage of the political process through a video-rich app featuring past and present presidential candidates on the campaign trail. C-SPAN representatives will also take them on a virtual tour through C-SPAN's extensive Video Library, which includes over 257,000 hours of searchable public affairs video on C-SPAN.org. They will also discuss the network's in-depth coverage of the U.S. Congress, White House and federal courts, as well as its signature political programming.