Newly Launched 'CatalyZer' Amplifies Innovative, Entrepreneurial Spirit of USD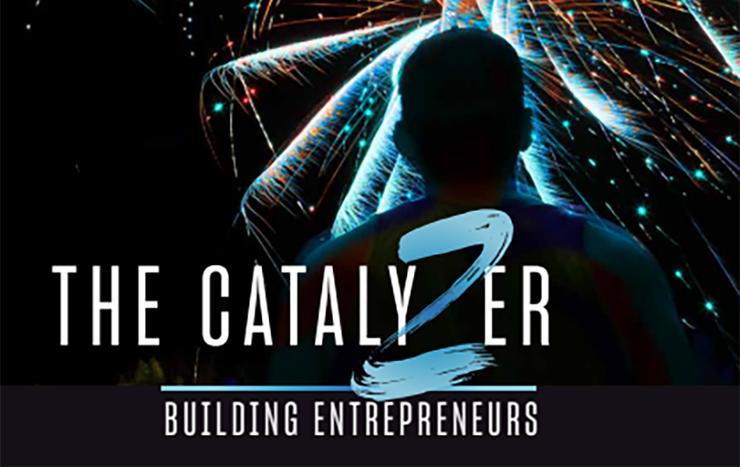 The Entrepreneurship and Innovation Catalyzer at the University of San Diego focuses on "Building Entrepreneurs" ™ as they build their innovations. Our vision is to build lifelong entrepreneurs with the values, knowledge, skills, abilities, and attitudes that enable them to create world-changing innovations.
Launched just 45 days ago, The CatalyZer reached a record number of 90 submissions for the inaugural Fowler Business Concept Challenge. This is triple the number of submissions from our previous entrepreneurship competitions and the highest ever for an inaugural entrepreneurship competition. This accomplishment was made possible by the dedicated support provided by our faculty, mentors, and campus partners. The submissions ranged across several majors, graduation years, and schools. 105 students participated in the challenge, 60 percent of which were undergraduate students and 40 percent were graduate students.
Perhaps even more exciting is the representation from across campus. We had students participating from the USD School of Business, Shiley-Marcos School of Engineering, USD School of Law, Joan B. Kroc School of Peace Studies, School of Leadership and Education Sciences, Hahn School of Nursing and Health Science, and from the College of Arts and Sciences.
A total of 58 percent submitted their business concepts individually while the others participated as a part of the team. The ideas ranged from comprehensive student housing solutions to creating a digital marketplace connecting homeowners and small businesses with military veterans to carry out projects.
Here at the CatalyZer, we are excited about the engagement across campus for the Fowler Business Concept Challenge on November 15. As the big event approaches, we continue to coach and mentor participating students through several workshops and individual mentoring. The event will bring students, community and business leaders, entrepreneurs, and investors together for an inspiring evening that will ignite and amplify the entrepreneurial passion in you.
Mark your calendar to attend the Fowler Business Concept Challenge, where you'll enjoy great food, music, and learn directly from USD's student entrepreneurs as they pitch their ideas on stage. At the end of the evening, you'll witness the big reveal as 16 semi-finalists find out who will win $45,000 in scholarship money, distributed by the 'who's who' of San Diego's entrepreneurship community.
Bring your friends and family. We looking forward to welcoming everybody!
With our deepest gratitude for your support,
The CatalyZer Team