Electric Scooter Information
Electric Scooter Information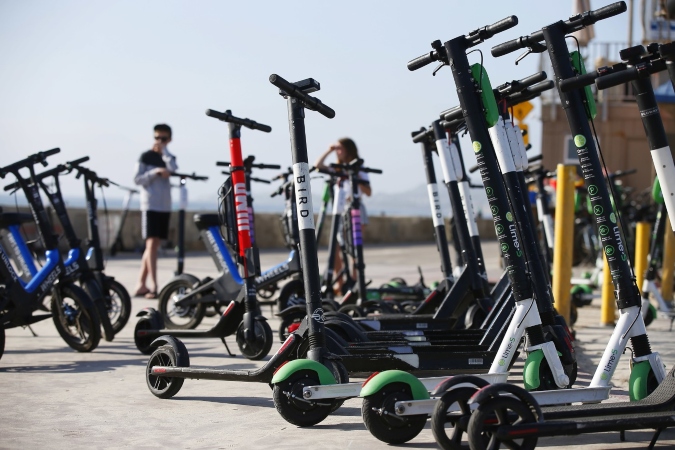 Dear Campus Community,
As we begin this new academic year, I would like to announce a free bike share program the Department of Public Safety will be offering in the coming weeks, and take a moment to address a new policy on electric scooters.
The University of San Diego places the safety of the campus community as a priority. Electric scooters are NOT permitted on any University properties. This is in response to instances of accidents involving electric or motorized scooters accross the country. The University has designated off-campus dismount zones for electric and motorized scooters. USD is working with micro-mobility companies to set up "geofencing" around the campus. If a rider enters our campus, the respective device app will block the rider from ending the ride. Users will receive a notification that they must park the motorized device in a designated zone off campus (see link for designated dismount zones).
In the coming weeks, the Department of Public Safety will be unveiling its new Torero Bike Library. The free Torero Bike Library offers bikes for you to use locally and provides you with a helmet and U-lock to help you enjoy your planned outing and travel. Bikes are available to registered students and employees only.
To learn more about the Torero Bike Library, please call us at (619) 260-7777, email publicsafety@sandiego.edu, or stop by the Public Safety Department located in the Hughes Administration Building, Room 150. Information can also be found on our website.
Thank you,
Chief James Miyashiro