Please Don't Pet the Lemurs
Please Don't Pet the Lemurs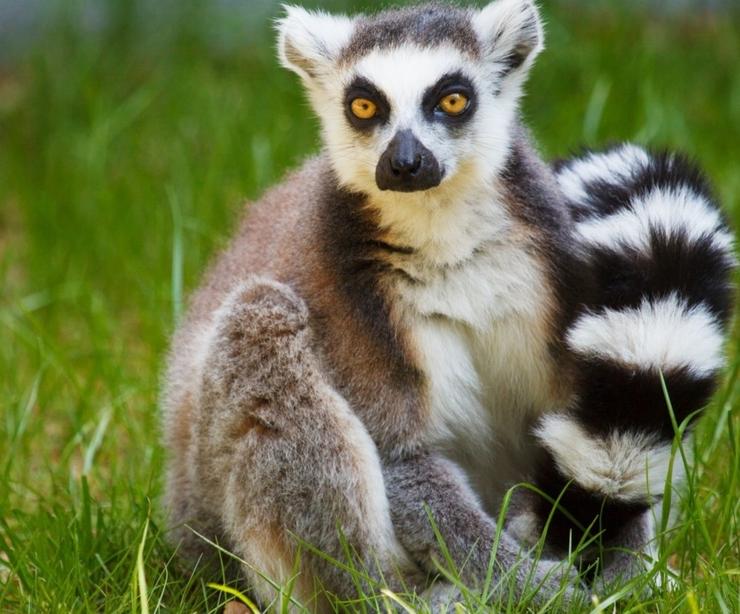 More than 30,000 wild-captured lemurs are being kept as household pets in Madagascar each year, according to research published today by PLOS ONE. For some lemur species, even low levels of extraction could be detrimental, as up to one-third of all wild-captured lemurs die prematurely in captivity, and those that survive cannot be put back in the wild. The findings are the result of a collaborative project including co-lead investigators from USD and Franklin Scholars.
Lemurs, the primates found only on the island of Madagascar, are considered some of the most threatened group of mammals, with 95 percent of the 113 known species at risk of extinction. Primary threats to their survival include deforestation, bushmeat hunting, and — for several species — the domestic trade of wild-captured pet lemurs. The study, which was funded in part by the National Geographic Society, is the first nation-wide survey of primates as pets in the country where they are naturally found, and the first to quantify the magnitude of lemur trafficking throughout Madagascar.
Wildlife and biodiversity conservationists Marni LaFleur and Kim Reuter are the co-lead authors on the study. According to LaFleur, an assistant professor at USD, ring-tailed lemurs are the most frequently reported pet lemur with more than 3,300 pet lemurs estimated each year and that their extraction from the wild is often linked to tourism.
"Tourists love to see lemurs up close and are often willing to pay seemingly small amounts of money to interact or take selfies with lemurs, particularly baby lemurs," she said. "These superficially harmless behaviors, however, in part fuel the illegal extraction of lemurs from the wild and are detrimental to the wellbeing and survival of wildlife globally."
Reuter (formerly of Conservation International, now with Franklin Scholars), added that "When I started researching the illegal pet trade of lemurs in 2013, going from house-to-house conducting interviews with people who I'd never met before, I was shocked to see and hear how common it was for people to have seen an illegal pet lemur. Six years later, our study confirms my earliest instincts about the scale and magnitude of the problem, but I fear that the political and on-the-ground response has lagged. In the time since my first study was published in 2015, well over 100,000 lemurs have probably been extracted from the wild and kept as pets across the country and very little has changed in the way of political willpower to do anything to stop this from happening. I hope our paper, where we interviewed more than 1,700 people across Madagascar, pushes people to see this for the problem it actually is."
"There is an urgent need to combat the illegal exploitation of wildlife in Madagascar," LaFleur concluded. "Government agencies, tourism professionals, tourists, NGOs, and Malagasy people all need to work together to protect Madagascar's biodiversity. If we do not protect these threatened animals now, the loss will be catastrophic ecologically, but also in terms of economies given that tourism is Madagascar's number one industry."