La Gran Terraza Has Lunch, Dinner Menus for San Diego Restaurant Week (Sept 23-30)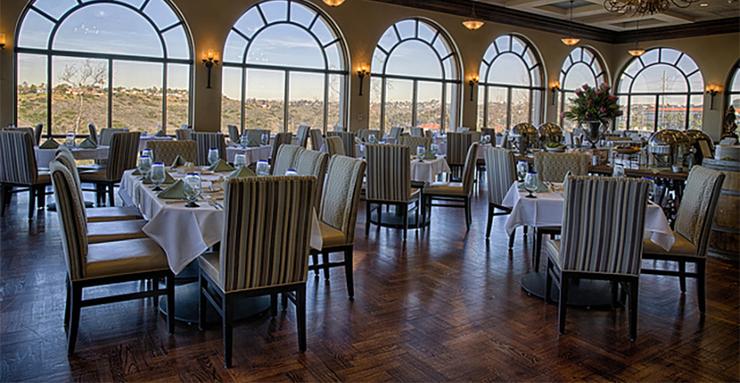 The city of San Diego is discovering new places to eat, especially this week for San Diego Restaurant Week (through Sept. 30) and La Gran Terraza, University of San Diego's on-campus fine dining restaurant, is part of all the delicious food and fun.
La Gran Terraza, located in the Hahn University Center, across from UC Forum C has both a menu for lunch, which is served from 11:30 a.m. to 1:30 p.m., and for dinner, which is served from 5 to 9 p.m.
At lunch, the $15 deal allows diners to choose any one of nine entrées (most all items come with a side) and one of six dessert choices. At dinner, the $30 deal consists of an appetizer (four to choose from), an entrée (four choices), and a dessert (six choices). At both lunch and dinner, there are designated items that are vegetarian and gluten-free options.
La Gran Terraza has been a regular participant in the San Diego Restaurant Week fun, but it's always a great time, even for our USD students who so often are eating their food on the go or at school events and haven't had the chance to dine at this on-campus restaurant.
All are welcome to give the restaurant week menus a try. Reservations are available, too. For more information, go to the La Gran Terraza website.
— USD News Center