USD MBA Program to Offer Concentration in Business Analytics
USD MBA Program to Offer Concentration in Business Analytics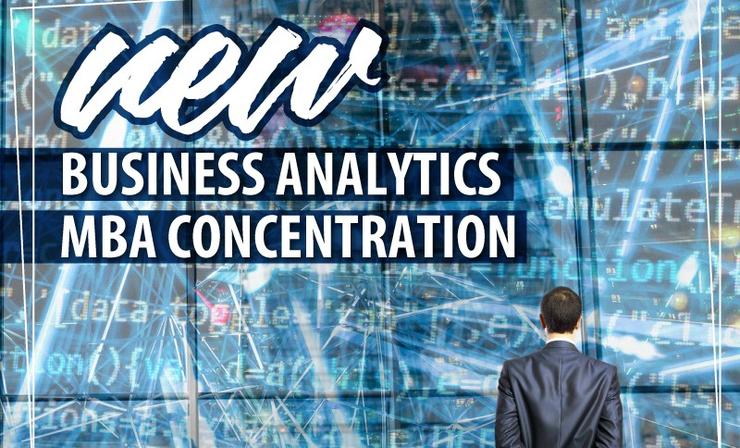 MBA students at the University of San Diego now can gain a competitive advantage through a new concentration in business analytics.
The USD School of Business is the first in the San Diego region to offer a concentration in its MBA program in the fast-growing field using applied analytical skills to make relevant and informed data-driven business decisions.
"Employers have told us there is a gap in the marketplace for executives who can not only perform sophisticated data and business analysis but also communicate their findings to key stakeholders in the organization," said USD School of Business Dean Jaime Gómez. "Our goal with this concentration is to develop such an executive."
Analytical skills in data management, data visualization and statistical analyses are in high demand. According to the California Employment Development Department, for example, the number of professionals employed as "market research analysts and specialists" is projected to grow by 40 percent or 29,000 jobs by 2022.
The new concentration will be available for MBA students beginning in Fall 2018. The concentration includes four courses over three semesters including skills and applications in programming languages, advanced spreadsheet modeling and database management.
The Full-Time MBA program the University of San Diego can be completed in 17 or 22 months. Students in the Professional MBA program, which can be completed in a hybrid format or in the evenings, will also be eligible to complete the data analytics concentration. For more information go to www.sandiego.edu/MBA.