CPIL's Julie Fellmeth Comments on Former USC Medical School Dean License Suspension in LA Times
CPIL's Julie Fellmeth Comments on Former USC Medical School Dean License Suspension in LA Times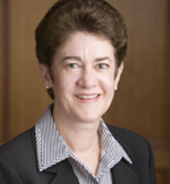 San Diego (September 27, 2016) – University of San Diego (USD) School of Law staff attorney for the Center for Public Interest Law, Julianne Fellmeth, '83 (JD), was quoted in a Los Angeles Times article regarding the panel investigation of the former USC medical school dean, Carmen Puliafito.
According to the article,the Medical Board of California has suspended the license of former USC medical school dean Carmen Puliafito pending a final decision on his fitness to practice medicine.The medical board opened an inquiry into Puliafito after a Times investigation found that he regularly used methamphetamine and other drugs, including while serving as dean of the Keck School of Medicine.
According to Fellmeth, the actual investigation could be rather long and the findings may lead to the revocation of his license or restrictions placed on his license. USC has allowed Puliafito to remain as a staff member, but as part of the suspension, he cannot prescribe medications.
About Center for Public Interest Law
Founded in 1980, the University of San Diego School of Law's Center for Public Interest Law (CPIL) serves as an academic center of research and advocacy in regulatory and public interest law. CPIL focuses its efforts on the study of an extremely powerful, yet often overlooked, level of government: state regulatory agencies. Under the supervision of experienced public interest attorneys and advocates, CPIL law student interns study California agencies that regulate business, professions, and trades.
About the University of San Diego School of Law
The University of San Diego (USD) School of Law is recognized for the excellence of its faculty, depth of its curriculum, and strength of its clinical programs. Each year, USD educates approximately 800 Juris Doctor and graduate law students from throughout the United States and around the world. The law school is best known for its offerings in the areas of business and corporate law, constitutional law, intellectual property, international and comparative law, public interest and taxation.
USD School of Law is one of the 84 law schools elected to the Order of the Coif, a national honor society for law school graduates. The law school's faculty is a strong group of outstanding scholars and teachers with national and international reputations and currently ranks 35th nationally and 6th on the West Coast among U.S. law faculties in scholarly impact and 20th nationally and 4th on the West Coast in past-year faculty downloads on the Social Sciences Research Network (SSRN). The school is accredited by the American Bar Association and is a member of the Association of American Law Schools. Founded in 1954, the law school is part of the University of San Diego, a private, independent, Roman Catholic university chartered in 1949.