Pee in Peace: A Social Change Corps Team
Pee in Peace, a continuing Social Change Corps team, is concerned with the forward propagation of inclusive social standards encompassing the value and right of each individual to feel safe while doing something that connects us all: using the restroom. Concerned primarily with the construction and promotion of gender inclusive restrooms on the USD campus, Pee in Peace aims to provide not only a Safe Space for gender diverse individuals, but also families, disabled persons and any other person who desires/requires a single-occupancy style restroom. So far there are seven inclusive bathrooms in various locations throughout campus. Pee in Peace recognizes USD as a contemporary Catholic institution and is committed to holding the university up to this standard. 
If you would like to learn more or get involved in this project please e-mail lgbtq@sandiego.edu or visit http://www.sandiego.edu/lgbtq!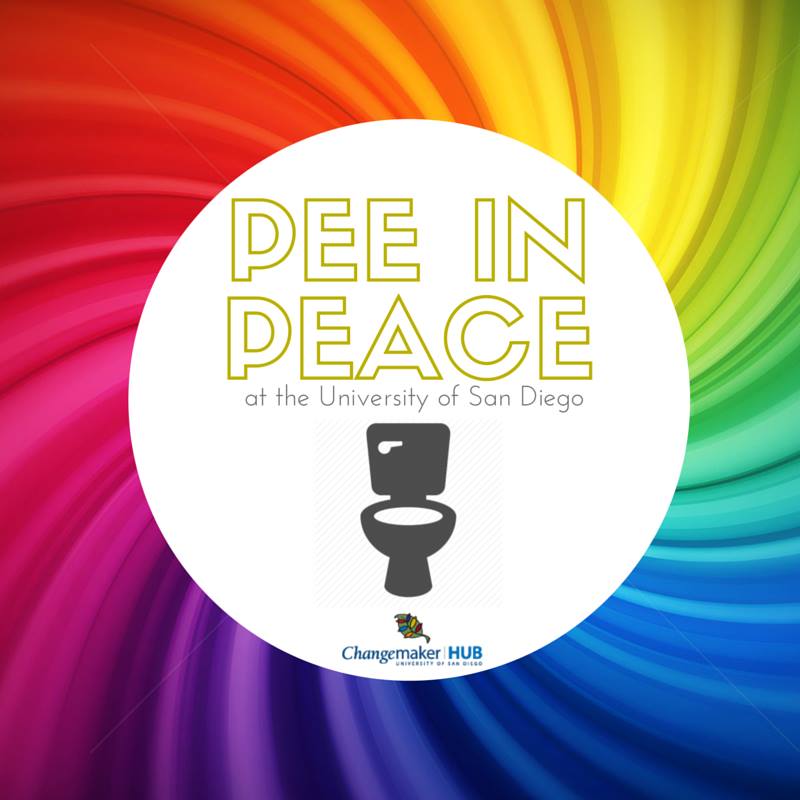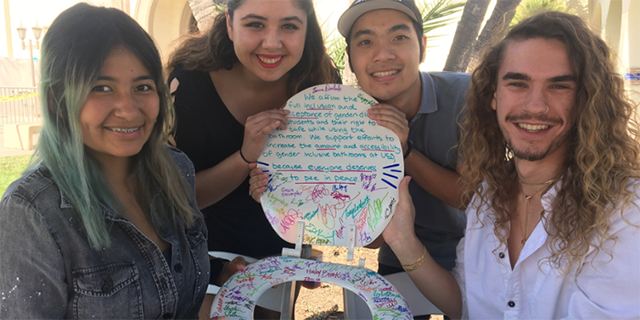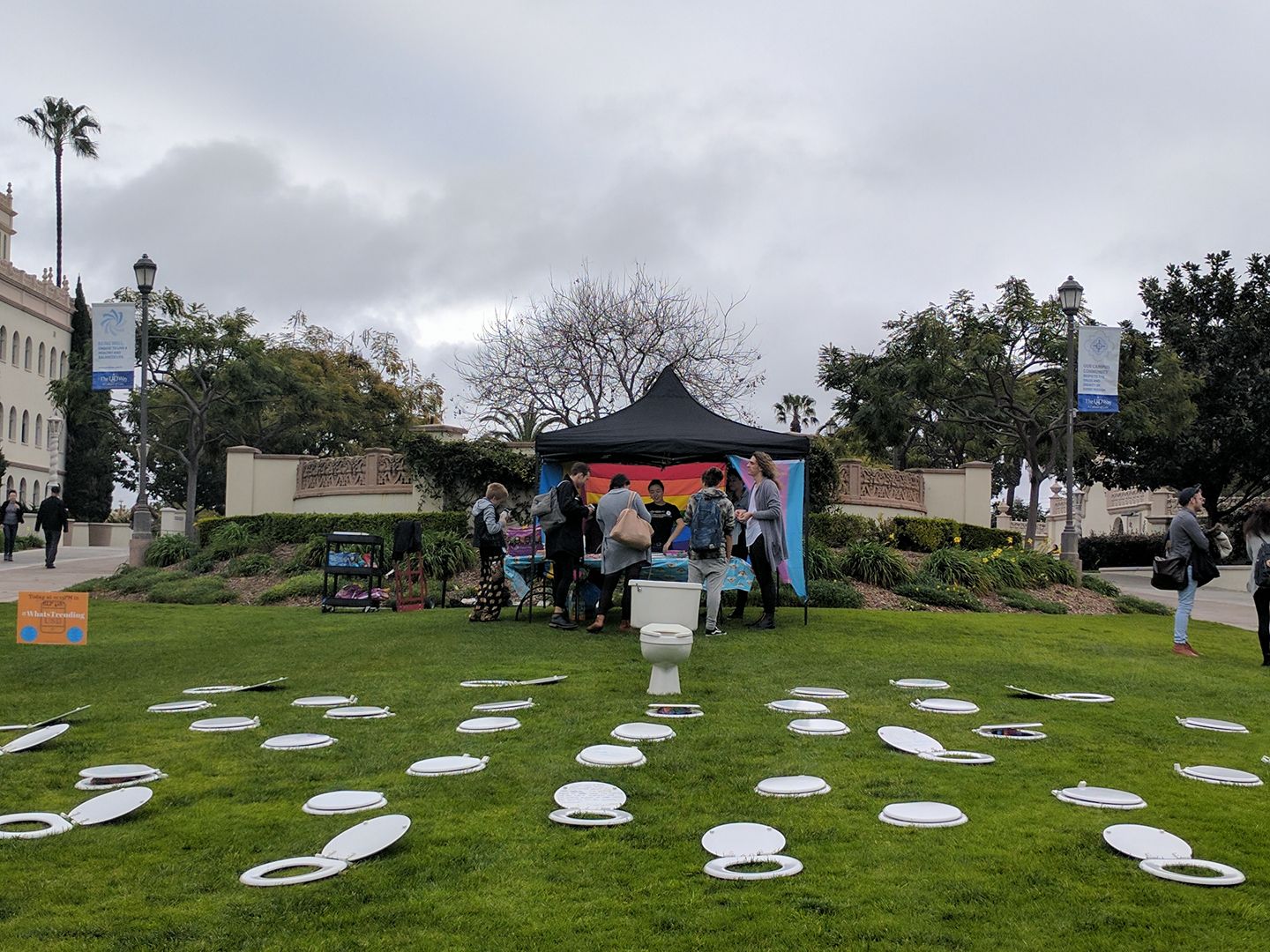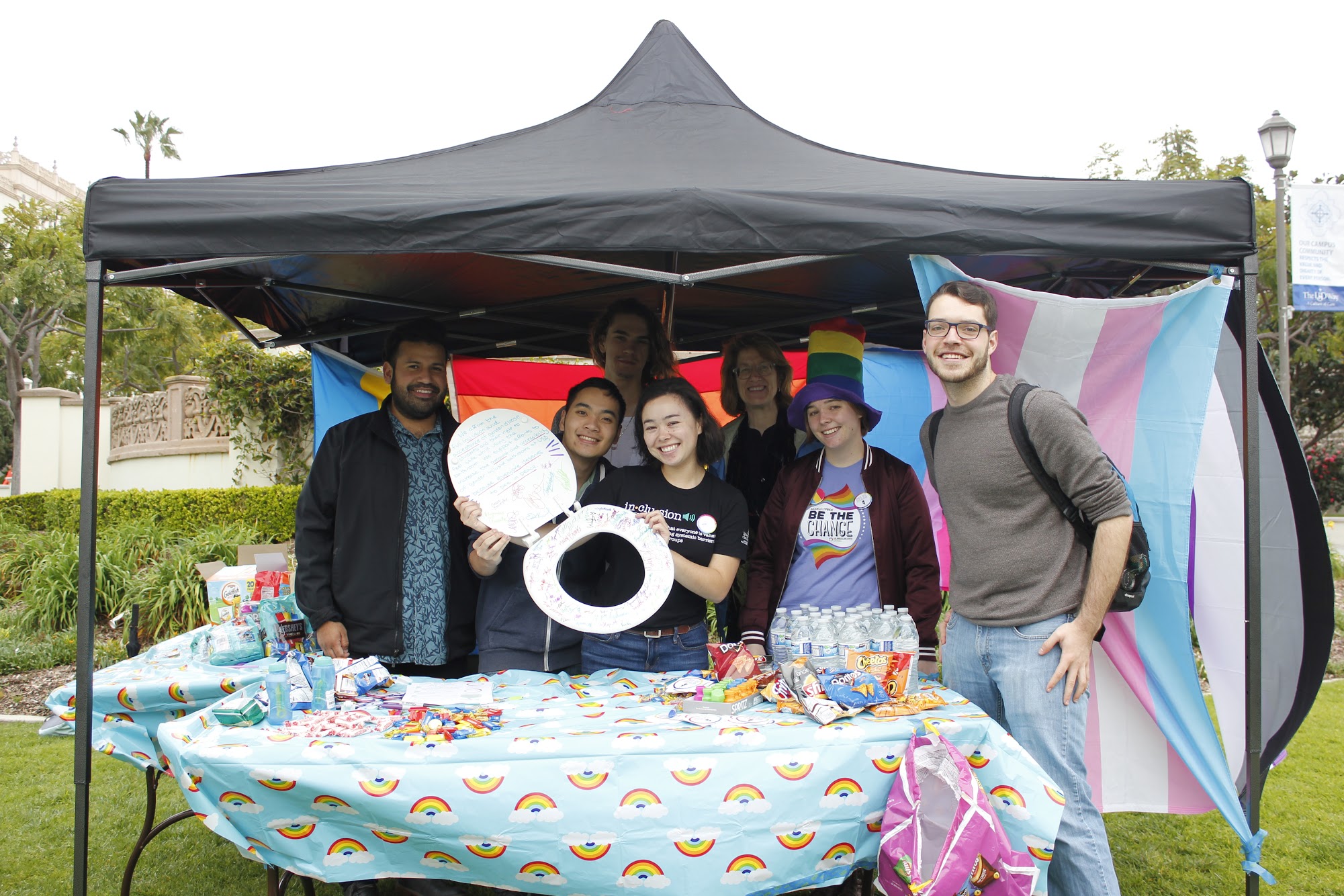 Related Links