​Burnham-Moores Center for Real Estate
Build your future in real estate.
Visit us at our new office: Olin Hall, Suite 240
The Burnham-Moores Center's mission is student-centric. Having a state-of-the-art office space which houses the Burnham-Moores Center's team of professionals and real estate faculty, facilitates the execution of our mission and allows us to be more accessible for USD real estate students to guide them along their real estate journey.
The Burnham-Moores Center for Real Estate's 2023 Annual Supporters provide essential resources to enable our team to execute its mission.
As a "Center of Excellence" at USD's Knauss School of Business, the mission of the Burnham-Moores Center for Real Estate (BMC) is to help recruit, educate and mentor a diverse group of real estate students with the goal of facilitating their career pursuits in a socially responsible manner, with a global perspective and in collaboration with the real estate industry. We accomplish this mission through the support of outstanding faculty and professional staff, dedicated career services, scholarship offerings, active industry involvement and outreach, and cutting-edge research. 
USD has a top-ranked undergraduate real estate program:
U.S. News & World Report - #11 in 2022 and #15 in 2023. 
College Factual - #1 Best Real Estate College in the U.S. in 2018, 2019 and 2020.
The real estate program at the Knauss School of Business was originally founded in 1993. Then in 2004, a $5 million gift named and endowed the Burnham-Moores Center for Real Estate. The University of San Diego's real estate faculty, the Burnham-Moores Center team and members of the real estate community provide curriculum at the undergraduate and graduate levels, while simultaneously creating a wide range of career-oriented opportunities for students outside of the classroom.
Graduate students benefit from the progressive and relevant Master of Science in Real Estate (MSRE) curriculum built collaboratively by outstanding faculty and real estate practitioners. Graduate students also have the opportunity to obtain dual degrees, either MBA/MSRE or JD/MSRE degrees. USD's undergraduate real estate program offers students the ability to receive a major or minor in real estate. The Burnham-Moores Center, in collaboration with USD's Continuing Education department, also offers a Real Estate Finance, Investments and Development Certificate for industry professionals who want to expand their practical knowledge base.
The Burnham-Moores Center offers a dedicated team of career services professionals who help students assess their personal strengths to determine the best career direction and opportunities within the real estate industry and matches students with professionals in their specific area of interest. The center's career assessment program helps students map out their ideal real estate path and provides a full range of career services including mentorships, internships, career counseling and an annual Real Estate Career Expo to serve students, alumni and employers.
We look forward to helping you along your real estate journey.
More than $500,000 in scholarships are available to USD undergraduate and graduate real estate students. In February 2022 alone, approximately $300,000 in real estate scholarships were awarded. Read the story.
Recent
Spotlights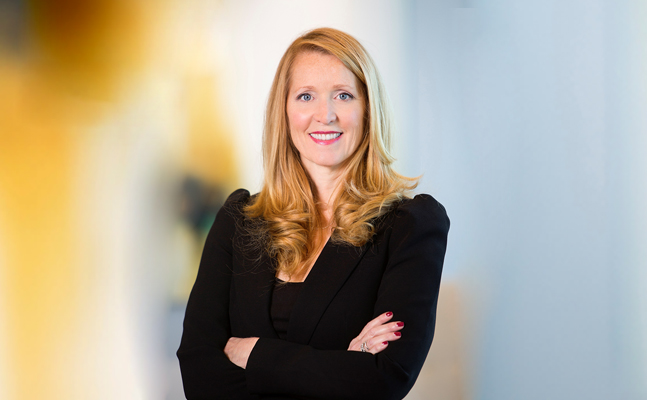 December 8, 2022
Ripple effect: a situation in which one event or person produces effects which spread and produce further effects.…
April 26, 2022
"Danielle is a lot happier when she is in warm weather," Danielle Priore'17 laughs as she recalls this quote from her brother. Warm …
In the
News
// December 12, 2022

Over the last 29 years, since its founding in 1993, USD's real estate programs have blossomed. Our mission, at the core of everything …

// December 9, 2022

On November 10-11, the Burnham-Moores Center for Real Estate at USD's Knauss School of Business hosted the American Real Estate Societ…

// December 8, 2022

On December 8, Charles Tu, PhD, the Daniel F. Mulvihill Endowed Chair of the Real Estate Department, was featured on a REALCROWD podcast tit…
See Also
Map
5998 Alcalá Park
San Diego, CA 92110