Jonathan Bowman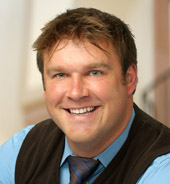 E-mail: bowman@SanDiego.edu
Phone: (619) 260-6878
Featured USD Experts
Jonathan Bowman
Associate Professor
Communication Studies
Interpersonal Communication
Self-Disclosure; Male Friendships & Communication
Jonathan M. Bowman, PhD, associate professor of Communication Studies, teaches courses in human communication processes and the methods through which we obtain that knowledge about communication. He joined the University of San Diego staff in 2007 after three years on the faculty at Boston College. Bowman's research currently focuses on communication processes associated with intimacy and close relationships, with recent publications addressing male friendships. He is also a participant in the Faculty-in-Residence program, and works as an advisor and a mentor to undergraduates in multiple capacities, particularly those students involved in Greek life and/or campus faith-based organizations.
Bowman's program of research investigates interpersonal and small group communication processes in a variety of contexts, with an emphasis on the revelation of unknown information. His work has been published in scholarly journals including The Journal of Experimental Social Psychology, The Journal of Men's Studies, Communication Research , and multiple book chapters.
In addition to his scholarly publications, Bowman has contributed his expertise to multiple national media outlets, including interviews published in national newspapers like The Boston Globe and on national and international radio and television news programs. A recent 2009 Good Morning America interview featured his expertise on why men are reticent to communicate strong negative emotions such as sadness.
An award-winning teacher, Bowman is best known for teaching a hands-on version of Communication Research Methods which emphasizes the completion of a quantitative research project which oftentimes benefits a local non-profit organization in the greater San Diego area. He also teaches seminar-style upper-division courses on nonverbal communication, interpersonal communication, and human communication theory. Bowman typically incorporates an experiential-learning approach in his classes, which helps students directly immerse themselves in course material both in and out of the classroom.
Educational Background
PhD, Interpersonal Communication, Michigan State University
MA, Small Group Communication, Michigan State University
University Distinguished Fellow, Michigan State University
BA, Communication Studies, University of California, Davis
Multimedia
| | |
| --- | --- |
| video | University Experts Series: Jonathan Bowman, Associate Professor of Communication Studies |