Casey Dominguez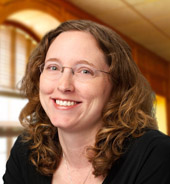 Email: caseydominguez@sandiego.edu
Featured USD Experts
Casey Dominguez
Assistant Professor
Political Science
American Politics
Political Campaigns, The Presidency
Casey B. K. Dominguez joined the USD Political Science faculty in 2005 after receiving her PhD from UC Berkeley. Her research interests include congressional elections, political parties, campaign finance, and the presidency. She teaches upper and lower division classes on American Politics, as well as an upper division class on research methods. She has lived in Wisconsin, Texas, and Northern California.
Dominguez' Ph.D. dissertation examined congressional primary elections, and found that the political party establishment attempts to stack the deck in favor of a particular primary candidate under predictable conditions. Her current research focuses on the institutional and financial relationships between political parties and interest groups. In 2009, she co-authored a paper, published in the journal American Political Research, identifying legislative and electoral interest group coalitions.
She has also published work on the presidential honeymoon period in Congress and the Presidency and in The Forum , and is currently researching congressional responses to presidential assertions of expanded war powers.
Dominguez's teaching interests include a wide range of topics in American politics. She teaches the introductory American Politics class, as well as upper division courses on the presidency, parties and interest groups, and campaigns and elections. She has also taught classes incorporating research methodology, including the Political Science/International Relations research Capstone, and an interdisciplinary honors course in Social Network Analysis.
Educational Background
PhD, UC Berkeley
MA, UC Berkeley
BA, UC Berkeley
Publications
"Subordinate or dictator? Interpretations of commander-in-chief clause by members of Congress." Paper prepared for presentation at the Annual Meeting of the American Political Science Association, Washington, D.C., September 2-5, 2010.
"Groups and the Party Coalitions." with Matthew Grossman. American Politics Research . September 2009.
"Mandates, Honeymoons, and the Obama Administration." The Forum : Vol. 7 : Iss. 1, Article 4.
"Is it a Honeymoon? An Empirical Investigation of the President's First Hundred Days." Congress and the Presidency (Spring 2005) .