Ann Mayo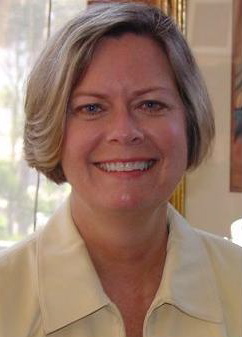 E-mail: amayo@SanDiego.edu
Phone: (619)260-7481
Featured USD Experts
Ann Mayo
Professor
School of Nursing
Gerontology & Alzheimer's Disease & other Dementia

Dr. Ann M. Mayo is a Professor in the Hahn School of Nursing and Health Science at the University of San Diego. Dr. Mayo received her BSN degree from California State University, Dominguez Hills in Carson CA, a Master and Doctoral Degree in Nursing Science from University of San Diego, and completed a Post Doctoral Fellowship in Nursing Gerontology at the University of California, San Francisco. Dr. Mayo has over 15 years of teaching experience. She has extensive experience as a clinical nurse specialist and as a nursing researcher. Areas of interest include gerontological nursing, functional status of persons with dementia, decision-making, and instrument evaluation.
Dr. Mayo teaches at the MSN and PhD levels in the School of Nursing, from clinical nurse specialist core courses for the accelerated and MEPN CNS students, to nursing research courses for the PhD students. Dr. Mayo is active locally and nationally in professional service and has received several awards for her work in the nursing community. In addition, Dr. Mayo serves on the Board of Directors of the National Association of Clinical Nurse Specialists and chairs the Research Committee for the Association of California Nurse Leaders. Currently, Dr. Mayo is working on two funded research studies; decision-making among patients with mild cognitive impairment and determinants of judgment and problem solving among persons with dementia.
Educational Background
Postdoctoral fellowship, Gerontology Studying Alzheimer's Disease & Related Dementias, University of California, San Francisco
Doctoral degree, Nursing Science, University of San Diego
MS, Nursing, University of San Diego
BSN, Nursing, Cal State Dominguez Hills
Publications
Mayo, A. & Wallhagen, M. (2009). "Considerations of informed consent and decision-making competence in older adults with cognitive impairment." Research in Gerontological Nursing , 2(2), 103-111.
Mayo, A., Wallhagen, M., Cooper, B., Mehta, K., Ross, L. & Miller, B. "Functional and Mental Status Provide Insight into Judgment and Problem Solving Among Patients with Dementia." The Gerontologist . Submitted 11/09.