Karen Macauley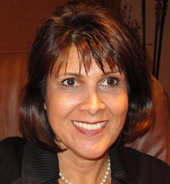 Email: macauley@sandiego.edu
Phone: (619) 260-7647
Featured USD Experts
Karen Macauley
Clinical Associate Professor
School of Nursing
Simulation Laboratory
Standardized Patient Nursing Labratory
Karen Macauley, clinical associate professor, teaches in the Family Nurse Practitioner program. She received her RN from Southwestern Community College in 1980, BS from San Diego State University in 1988, and MSN/FNP in 1995 from the University of San Diego. Her nursing background includes 18 years of clinical hospital experience including pediatrics, med/surg, wound care, emergency department, employee health, nursing education, quality/risk management, and nursing administration. As a Board Certified Family Nurse Practitioner, she has worked numerous clinical sites including Employee Health, Family Practice, Obstetrics and Gynecology, and Internal Medicine. She currently practices part-time at Hillcrest Internal Medicine where she also precepts FNP students.
Macauley also serves as the director of the Simulation and Standardized Patient Nursing Laboratory. She has develop the standardized patient /simulation program since inception in 2004 which has now grown to reflect a new creative teaching method giving students opportunities to practice with live patient and simulated encounters in our laboratory. She has trained other faculty members on this innovative teaching methodology and research to span across the NP and MEPN curriculum to ensure our graduating nurses are clinically ready for the "real world" of nursing.
Educational Background
DNP, University of San Diego
MSN, FNP, University of San Diego
BS, Health Science, San Diego State University
ADN, Nursing, Southwestern College
Publications
Macauley, K., Bonnell, S., Sarter, B., Quinn, P., (in Progress). "Standardized Patient Simulation Assessments in Nursing Science", Unpublished Clinical Research Project, University of San Diego, San Diego.