Bahar Davary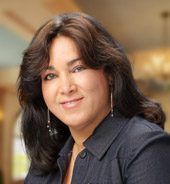 E-mail: davary@sandiego.edu
Phone: (619) 260-6864
Featured USD Experts
Bahar Davary
Associate Professor
Theology & Religious Studies


Bahar Davary, Ph.D., has been a member of the faculty at USD since 2005. She is an associate professor of Religious Studies and an affiliate member of the Ethnic Studies program. Davary offers undergraduate courses on world religions, Islamic faith and practice, diversity courses and Honors courses, as well as preceptorials. She has team-taught a study abroad course Negotiating Religious Diversity in India. At the graduate level she has taught Comparative Religious Ethics at the Joan B. Kroc Institute for Peace and Justice. She will be team-teaching an Honors course, Women in Confucianism and Islam.
Davary's scholarly research focuses on the interpretation of the classical Islamic canon as well as engagement with the concrete lives and social situations of women in various parts of the Muslim world. Her book Women in the Qur'an: An Islamic Hermeneutic, will be published by Edwin Mellen Press. In "Violence to the Text: Violence through the Text" she argues that the use of specific verses of the Qur'an, as if they were proverbs, violates the tenor of the text as a whole by rendering women as "the other." In her article "Miss Elsa and the Veil: Shame, Honor, and Identity Negotiations" in Journal of Feminist Studies in Religion (2009), she furthered the theme of women as the "gendered other," by focusing on the "veiled other." In her publication "Muslim and Christian Women: The Image of God and the Common Legacy of Patriarchy" in Pakistan Journal of Women's Studies: Alam-e Niswan she draw elements from both Christian and Islamic feminist thought in order to point to similarities and differences in their approaches to their respective textual tradition. In "Forgiveness in Islam: Is it an Ultimate Reality?" she addressed an essential element of Islamic ethics that has not been addressed in Islamic academic writings.
In the past years, Davary has taught a variety of courses in Religious Studies, including: Religions of the World, Introduction to Islam, Gender and Islam, Muslim Women in Literature, Ecology and the Sacred, Islamic Mysticism, Specific Topics in Islamic Thought. She has also team-taught courses including Religion and Resistance, and Crisis and Cultural Change.
Educational Background
PhD, Catholic University of America, Catholic Theological Tradition and Inter-religious Dialogue
MA, University of Tehran, History of Religion and Mysticism
BA, University of Tehran, Islamic Theology