Noelle Norton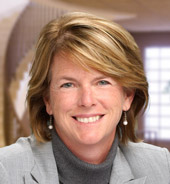 E-mail: norton@sandiego.edu
Phone: (619) 260-4246
Featured USD Experts
Noelle Norton
Professor
Political Science International Relations


Noelle Norton, PhD, joined the USD faculty in 1994. She is currently serving as an associate dean in the College of Arts and Sciences while maintaining her faculty role in the department. She most recently served as chair of the department and formerly served as the USD Honors Program director from 2001-2008. She teaches classes on American politics, legislative politics, urban politics, and gender politics. Norton's most recent publications have been on welfare policy, the White House Office of the President, and the institutional position of women legislators. She is very excited to extend her work into international issues with her current research project about congressional handling of international women's rights legislation between 1990 and 2010.
Norton has published in the journals Congress and the Presidency; Political Research Quarterly; Policy Studies Journal; Legislative Studies Quarterly; Women and Politics; Journal of the History of the Behavioral Sciences; Policy Studies; and three edited volumes, Gender, Power, Leadership and Governance (Kelly/Duerst-Lahti, 1995), Women Transforming Congress (Rosenthal, 2003) and the Historical and Multicultural Encyclopedia of Women's Reproductive Rights in the United States. Her most recent publication is a book titled Creating Gender: The Sexual Politics of Welfare Policy with Georgia Duerst-Lahti and Cathy Johnson (Lynn Reinner Press, 2007).
Currently, Norton is expanding her work to include international topics and she recently returned from a research trip where she began an exploration into the relative strength of a transnational women's rights network on legislative bodies such as the U.S. Congress, the European Union, and the British Parliament.
Norton's background and experience prepare her to teach a wide variety of courses ranging from urban politics to gender politics. Prior work for the cities of Grover Beach and San Luis Obispo piqued her interest in state, local, and urban politics, while her research in American government piqued her interest in the U.S. Congress and gender politics. She has taught introductory American Politics and Urban Politics, as well as upper-division courses on Congress, urban politics, parties and interest groups, and sex power and politics.
Educational Background
PhD, Political Science, University of California, Santa Barbara
MA, Political Science, University of California, Santa Barbara
BA, Political Science/ Public Administration, University of California, Los Angeles