Erik Fritsvold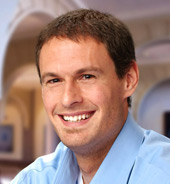 E-mail: erikf@sandiego.edu
Phone: (619)260-4026
Featured USD Experts
Erik Fritsvold
Assistant Professor of Criminology/Sociology
Sociology
Criminology, Law & Society
The Politics of Law & Crime Management
Erik has been a full-time faculty member at USD in various capacities since 2005. Broadly construed, Erik's areas of expertise include Criminology, Law & Society, the politics of law and crime management, social theory and research methods. Substantive and research foci include: the war on drugs, white-collar crime, social movements, Eco-terrorism, the death penalty, social justice and the contentious process of attempting to balance social control and individual freedoms.
Additionally, Erik serves as the faculty advisor to the USD Surf Team, AKD the Sociology Honor Society and the Sociology Club. Grounded in an interdisciplinary and proactive dedication to social problems, Erik teaches a host of classes in Sociology, Criminology and Socio-Legal Studies. Course offerings range from preceptorial courses for incoming freshman, to capstone courses in the CJLS concentration to research-intensive Independent Study courses for senior sociology majors. Specific courses include: Corrections, Drugs & Society, Independent Study, Introduction to Sociology, Law & Society, Social Deviance, Social Control and Sociology of Sports.
Educational Background
PhD, Department of Criminology, Law & Society. University of California at Irvine
MA, Social Ecology, emphasis Criminology, Law & Society. University of California at Irvine
BA, Sociology, University of San Diego
Publications
Mohamed, Rafik A., & Erik Fritsvold. (2010) "Selling Drugs on Campus," in Alex Thio, Thomas C. Calhoun, and Addrain Conyers (eds.), Readings in Deviant Behavior , 6th edition. Boston: Allyn and Bacon
Mohamed, Rafik A., and Erik D. Fritsvold. (2010). Dorm Room Dealers: Drugs and the Privileges of Race and Class. Boulder, CO: Lynne Rienner Publishers
Fritsvold, Erik. (2009). "Under the Law: Legal Consciousness & Radical Environmental Activism." Law & Social Inquiry , v34, issue 4, 799—824
Fritsvold, E. (2007). "Introduction to Sociology: Character Participation". Classroom Activities for Introduction to Sociology Courses . December 2007. Wadsworth Publishing.