Michelle Camacho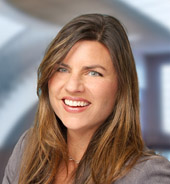 E-mail: mcamacho@SanDiego.edu
Phone: (619)260-7826
Featured USD Experts
Michelle Camacho
Associate Professor
Sociology
Gender, Social Inequality, Race/Ethnicity
Gender and STEM; Minority Affairs; Immigration
Born in Chicago, Illinois and raised in Garden Grove, California, Dr. Michelle Madsen Camacho was the first to attend college in her family. She did not stop at a BA, which she obtained at Loyola Marymount University, but she went on to accomplish various scholarly feats, including earning a PhD in Social Science at the University of California, Irvine.
Professor Camacho has presented and published her research on the paradox of "modernization" via state-led development projects in Oaxaca Mexico; critical inquiry of material culture and symbolism as they relate to "official" and "popular" religion; narratives of pedagogy and the application of community service learning; inequalities in education, particularly persistence of women and people of color in engineering education. Her work has been published in Human Organization, Michigan Journal for Community Service Learning, Sociology of Religion, Catholic Historical Review, and the proceedings for the American Society of Engineering Education and Frontiers in Education.
Most recently, as co-Principal Investigator on a Collaborative National Science Foundation research grant, she investigated inequities within the field of engineering education through a lens of intersectionality. She is also working on two book manuscripts, one titled, The Paradox of Paradise: Elite Enclaves and Economic Development in Mexico . The other is an examination of subjectivity in the process of fieldwork, tentatively called, The Underbelly of Ethnographic Research: Confessions from the Field .
Dr. Camacho currently is an Associate Professor of the Sociology Department at the University of San Diego. She formerly held two postdoctoral fellowships at the University of California, San Diego, at the Center for U.S.-Mexican Studies and in the Department of Ethnic Studies. She is fluent in both quantitative and qualitative research methodologies and uses theories from interdisciplinary sources including cultural studies, critical race, gender and feminist theories. Her research examines questions of culture, power and inequality through both macro and micro lenses. She is affiliated faculty with the Ethnic Studies program and also teaches courses for the Gender Studies and Honors Programs. Other interests include: technological innovations in teaching, community-based learning, participatory action research, public sociology and cultural studies. She is also a mother of three children, an avid salsa dancer, and is known to train for marathons.
Educational Background
PhD, Interdisciplinary Fields of Sociology & Cultural Anthropology, Social Relations Program, UC Irvine
Fullbright Fellowship, Bolivia
Studies in Quechua and Andean area studies, Cornell University
MA, Social Science, University of California, Irvine
BA, Communication Studies, Loyola Marymount University
Publications
[E-mail directly to request publications list.]