2018 Women PeaceMakers Spotlight: Mariam Yazdani, Pakistan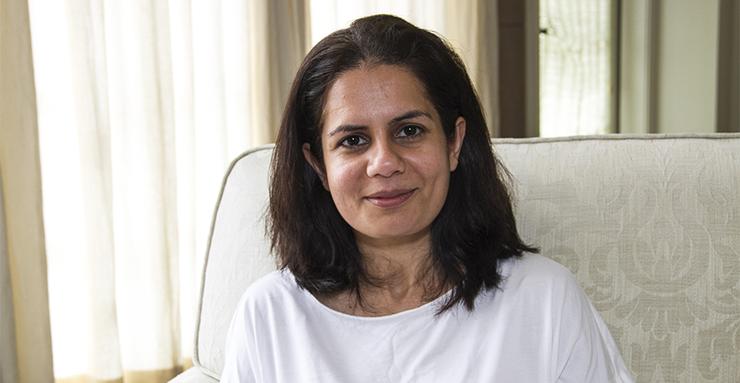 The University of San Diego is hosting four outstanding females from around the world to share their knowledge and to be present. In 2018, the 16th year of the Women PeaceMakers Program, the cohort consists of: Rosa Emilia Salamanca of Colombia, Roxana Cristescu of Eurasia, Amira Abdulrahman Hussein Timan from Sudan and Mariam Yazdani of Pakistan. They are part of a program that shines an important global spotlight on women leadership, a Changemaker spirit and how they can help to inspire female leaders-in-training. The women are at USD through Nov. 17. While they are here, they'll be working on the issue of ensuring women have a seat of power at the peace negotiation table. Starting today and continuing Oct. 18, 20 and 22, USD's News Center will spotlight one PeaceMaker each day to learn a little more about their backstory and to know about upcoming on-campus events featuring this impressive cohort.
Mariam Yazdani of Pakistan
Bio Information: Yazdani is senior advisor for Programs and Partnerships at Viva Rio, a Brazilian NGO working in and with impoverished communities in countries experiencing violence, including Haiti and Brazil. Yazdani has developed numerous programs related to peacebuilding and community policing. She collaborates closely with community based organizations, international organizations, and local government representatives to implement violence reduction strategies and foster improved coordination between community members and state agents to promote long-term sustainable peace. Mariam's career spans the past 15 years, including 10 years working on post-conflict approaches and violence reduction policies, with a focus on conflict mediation and peacebuilding projects in her home country of Pakistan and abroad. In these efforts, she strives to be a bridge between diverse groups and to identify the varied perspectives and needs of stakeholders, incorporating and magnifying the voices of those who are most often marginalized.
Questions and Answers:
Q1: What does it mean to you to be a Women PeaceMaker? My ability to be a bridge between different groups and to be able to identify the varied objectives of parties to a conflict with empathy for all.
Q2: What advice could you give to young women who aspire to do peacebuilding work? Volunteer in your communities so that you have a granular understanding of where you come from. It is only in knowing yourself that you can help others. A lot of times people travel to other places to solve problems, but people should first learn to solve problems in their own communities to have a stronger understanding of issues and solutions.
On-Campus Events: Yazdani and the three other Women PeaceMakers in the cohort, Rosa Emilia Salamanca of Colombia, Roxana Cristescu of Eurasia and Amira Abdulrahman Hussein Timan from Sudan, will each participate in USD Changemaker Hub's My Story: Badass Women on Tuesday, Oct. 23, 7 p.m. in UC Forum C. On Nov. 7, the cohort will take part in the Women PeaceMakers Panel on Nov. 7, 6 p.m. in the Joan B. Kroc Institute for Peace and Justice Theatre. Both events are free and open to the public.
Learn more about the USD Women PeaceMakers Program as well as the 2018 Women PeaceMaker Peace Researchers and the 2018 Women PeaceMaker Program's International Partners. For additional information, please contact Jennifer Bradshaw, Kroc IPJ Women's PeaceMaker Program Officer, by email at jenniferbradshaw@sandiego.edu or phone, (619) 260-4189.
— Ryan T. Blystone