Professor Larry Alexander Chairs Panel at American Philosophical Association Conference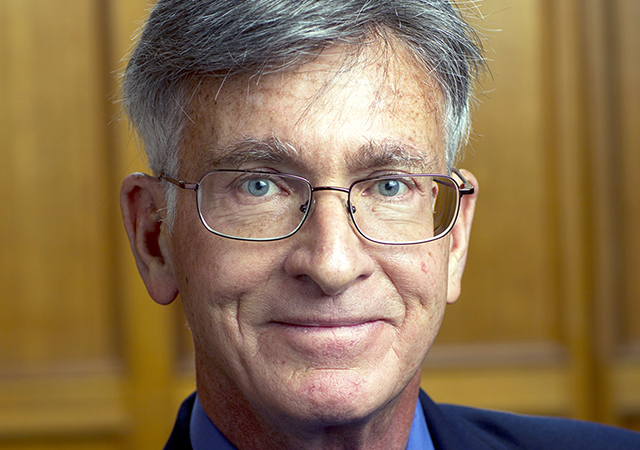 Professor Larry Alexander served as the chair for the Panel on Reactive Attitudes at American Philosophical Association's Pacific Division Conference in March 2018 and as a panelist at Free Speech and Intellectual Diversity in Higher Education: Implications for American Society, at Arizona State University in February 2018.
Alexander also served as a panelist at a conference at The Future of Free Expression and Academic Freedom at Berkeley Law School in March 2018. Other presenters included Shep Melnick (Boston College), Lindsay Shepherd (Laurier University)
and George Thomas (Claremont McKenna College).
About Lawrence Alexander
Professor Lawrence Alexander is the Warren Distinguished Professor of Law at the USD School of Law, where he teaches and writes in the areas of constitutional law, criminal law and jurisprudence. The author of more than 240 scholarly articles, Alexander is also the author of Reflections on Crime and Culpability: Problems and Puzzles (with Kimberly Ferzan ) (Cambridge University Press, forthcoming 2018) and Crime and Culpability: A Theory of Criminal Law (with Ferzan, and Morse) (Cambridge University Press, 2009).
.
About the University of San Diego School of Law
The University of San Diego (USD) School of Law is recognized for the excellence of its faculty, depth of its curriculum, and strength of its clinical programs. Each year, USD educates approximately 800 Juris Doctor and graduate law students from throughout the United States and around the world. The law school is best known for its offerings in the areas of business and corporate law, constitutional law, intellectual property, international and comparative law, public interest and taxation.
USD School of Law is one of the 84 law schools elected to the Order of the Coif, a national honor society for law school graduates. The law school's faculty is a strong group of outstanding scholars and teachers with national and international reputations. The school is accredited by the American Bar Association and is a member of the Association of American Law Schools. Founded in 1954, the law school is part of the University of San Diego, a private, independent, Roman Catholic university chartered in 1949.