USD Delivers on Study Abroad Opportunities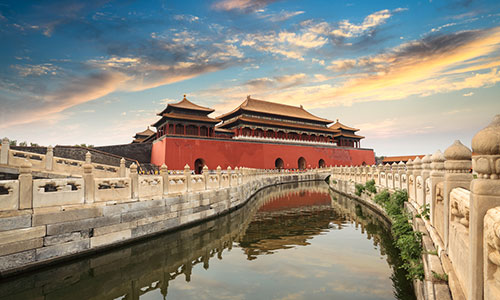 From Inside USD -- One of the most frequently asked questions when a prospective student visits a college campus these days isn't just about what's happening on it, but rather where a school can take them — as in far away, to the other side of the world.
For many years, but especially in the last six or seven, the University of San Diego and its study abroad program has been the right answer for undergraduate students who desire to be global citizens, to explore other countries, cultures, languages and to be mindful of what's happening thousands of miles away, not only what's going on in the United States.
This month, the newest Institute of International Education's Open Doors Data — covering 2011-12 — was released. In it, USD earned its fifth consecutive top-three ranking for undergraduate student participation percentage among doctorate institutions. The university's No. 3 ranking is derived from the number of students who were conferred degrees during IIE's 2011-12 timeframe (1,239) and the number of students who participated in study abroad (850) to determine a percentage (68.6).
USD trailed only Boston College (1,489 degree recipients, 1,110 students, 74.5 percent) and American University (1,623, 1,175 and 72.4). USD, which has been No. 1 twice in a five-year span, finished ahead of such institutions as Notre Dame, Dartmouth, New York University, Pepperdine, Yale, Duke, Georgetown and Stanford.
Kira Espiritu, PhD, director of undergraduate study abroad, said USD's consistency as a nationally ranked institution is tied to student interest, naturally, but it has been solidified by other factors, too.
"We've had an unprecedented number of faculty submissions to teach a class abroad. We're recognized for programs such as Second-Year Experience Study Abroad, which we've been invited to present it at conferences because of its uniqueness."
The university's dedication to providing study abroad across campus — it's prevalent in the School of Law, graduate and undergraduate programs — brings with it a creativity culture as many are thinking of ways to expand on a foundation of success.
Internationalization was brought to the forefront in recent years when President Mary E. Lyons, PhD, instilled it as a campus initiative. The university demonstrated its permanent support when the International Center, in Serra Hall, Room 315, opened in fall 2007. The space has since been central for study abroad inquiry and activity as interested students can find out everything they need to participate in a fall or spring semester trip, Intersession or summer program. The center also houses the Office of International Students and Scholars and the office of Economics Professor Denise Dimon, PhD, associate provost of international affairs and director of the Ahlers Center for International Business.
Espiritu points to new developments such as USD's strengthened ties to Madrid, Spain, by way of an agreement of cooperation with Universidad Sergio Arboleda there for academic and cultural exchanges in education, research and more; summer programs that mirror USD's designation as an Ashoka U Changemaker Campus, with students taking a class and deepening community involvement in Jamaica, China, South Africa and Guatemala/Antigua; two Summer 2014 programs to consider by the Feb. 12 deadline are in Guadalajara, Mexico and Bali, Indonesia; and, simply, an abundance of choices for students from the College of Arts and Sciences, School of Business Administration and Shiley-Marcos School of Engineering to explore in a foreign classroom or even a Semester at Sea ship.
Espiritu noted two important aspects of USD's study abroad participation. Scholarship support is available, thus enabling more undergraduate students to better afford a life-changing, eye-opening experience.
Secondly, USD's international student population continues to rise — there's a 23 percent increase of international undergraduate students this fall from 2012 — and it can be a valuable, mutual benefit. A student, say from China, can give fellow USD students an insider's perspective on his or her home country prior to departure and it serves as a great way to connect with other students. Furthermore, international students are among the study abroad population and this gives students a chance to see how an international student interprets a new destination alongside them.
"Our international students who do study abroad enrich the experience for everyone else in the group," Espiritu said.
The goal for Espiritu and her staff is to ultimately have as many students as possible make study abroad part of their holistic liberal arts education experience. To do it, working with others on campus is as important as its website and social media platforms. In-person outreach examples include peer student Study Abroad advisors, hosting special events in USD residence halls and at the International Student Organization's Thursday coffee/social hour in SLP 422 to discuss study abroad trips.
It's obviously about giving USD students what they're asking of their university and how it can deliver results.
"It takes you out of your comfort zone," said Dimon about one of the benefits of having an international experience. "I think being out of your comfort zone makes a person more creative and more responsive to change. Having the ability to positively react to change and ambiguity as a part of your skill set helps prepare you for the future."
And, she added, "I know if I was an employer, I'd be looking to hire people who can think about the next thing, the next change. I definitely think a global perspective and having an appreciation for it can help."
— Ryan T. Blystone