New Book by USD Law Professor Orly Lobel Exposes Pitfalls of Non-Compete Agreements and Offers Alternative Solutions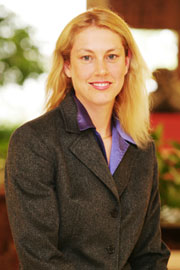 New Haven, Conn. (September 30, 2013) – Yale University Press today released Talent Wants to Be Free: Why We Should Learn to Love Leaks, Raids, and Free-Riding, the latest book from University of San Diego (USD) School of Law Professor Orly Lobel.
In this timely new book, Lobel challenges conventional wisdom about competition, secrecy, motivation, and creativity to reveal how our "War for Talent" is backfiring on our quest for innovation. She reveals how the trend toward increased control of talent not only raises alarming questions about personal liberty, but also stifles the very creativity and inventiveness that organizations so desperately seek from employees and teams. Drawing on original research into motivating creativity, analysis of recent litigation, and empirical data from economics, psychology, and network science, Lobel explores how the ways in which we fight over talent can either enhance or inhibit the innovative spirit of an organization.
In every industry and every market, battles to recruit, retain, train, energize, and motivate the best people are fierce. The belief is that if an organization can control talent—that is, if Google, for example, can prevent its employees from defecting to Apple or Facebook, taking critical skills and knowledge with them—it will acquire an advantage and become a top player in the industry. Evaluating examples from such companies as IBM, P&G, Coca-Cola, Intel, JetBlue, and Mattel, Lobel proves that we have the logic all wrong. She argues that far from promoting innovation, too much control of talent backfires by preventing the freedom and flow of knowledge that is so critical to innovation. Based on her own empirical research, as well as well as her experiences consulting for businesses, inventors and entrepreneurs, Lobel uncovers specific factors that produce winners or losers in the talent wars and offers leaders a new paradigm for managing people and their ideas in the 21st century.
In Talent Wants to Be Free, Lobel argues that in order for innovation to flourish, people must have the freedom to leave jobs, work for competitors, start their own companies, and take the skills and ideas they develop along the way with them. When policies and business strategies prevent the influx of new people and ideas by restricting the flow of talent and knowledge, it leads to stagnation, first at individual organizations and eventually in entire industries and regions.
Lobel suggests a new model to replace our protectionist mentality—not a free-for-all, but rather a midpoint on the spectrum of freedom and control where organizations pick their battles, often allowing tactical losses in the form of talent raids, information leaks, and free-riding as part of a larger strategy to win the innovation war. As business leaders and policymakers engage in heated debates about ownership of ideas—the scope of intellectual property, over-patenting, industrial secrets, brain drain, and global competitiveness—Talent Wants to Be Free shifts our attention to how our human capital arrangements also impact innovation and economic growth, yet fly under the radar. By showing the ways in which certain companies and regions, especially California and the Silicon Valley, have gained from the talent freedom they've encouraged, Lobel presents a set of positive changes in corporate strategies, industry norms, regional policies, and national laws that will incentivize talent flow, creativity, and economic growth.
Review the press kit online in PDF format at law.sandiego.edu.
Title: Talent Wants to Be Free: Why We Should Learn to Love Leaks, Raids, and Free Riding
Author: Orly Lobel
Publisher: Yale University Press
Publication Date: September 30, 2013
Price: $35.00
ISBN: 978‑0‑300‑16627‑9 * eBook ISBN: 978‑0‑300‑19894‑2
Pages: 288 * 14 illus.
About Professor Lobel
An internationally acclaimed expert in the law and economics of human capital, Orly Lobel is the Don Weckstein Professor of Law at the University of San Diego and founding faculty member of the Center for Intellectual Property and Markets. She teaches and writes in the areas of employment law, intellectual property law, regulatory and administrative law, torts, behavioral economics, health policy, consumer law and trade secrets. Her current research focuses on innovation policy and intellectual property. Lobel's latest book is Talent Wants to be Free: Why We Should Learn to Love Leaks, Raids, and Free-Riding.
About the University of San Diego School of Law
Recognized for the excellence of its faculty, curriculum and clinical programs, the University of San Diego (USD) School of Law enrolls approximately 900 Juris Doctor and graduate law students from throughout the United States and around the world. The law school is best known for its offerings in the areas of business and corporate law, constitutional law, intellectual property, international and comparative law, public interest law, and taxation.
USD School of Law is one of the 81 law schools elected to the Order of the Coif, a national honor society for law school graduates. The law school's faculty is a strong group of outstanding scholars and teachers with national and international reputations and currently ranks 23rd worldwide in all-time faculty downloads on the Social Sciences Research Network (SSRN). The school is accredited by the American Bar Association and is a member of the Association of American Law Schools. Founded in 1954, the law school is part of the University of San Diego, a private, nonprofit, independent, Roman Catholic university chartered in 1949.