Professor Fellmeth: $1.6 Billion Owed to California Consumers Is "Long Overdue"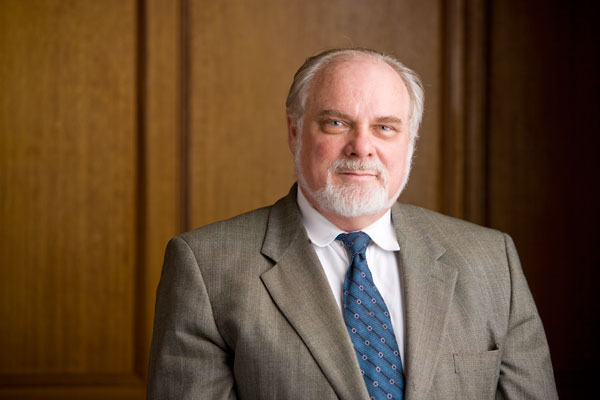 San Diego (February 19, 2013) – Today, University of San Diego (USD) School of Law Price Professor of Public Interest Law Robert Fellmeth was quoted in the San Diego Union-Tribune, providing expert legal commentary about a Federal Energy Regulatory Commission administrative law judge's ruling that California utility customers are owed about $1.6 billion from energy wholesalers that manipulated markets at the outset of the state's 2000-2001 energy crisis.
From today's story: The findings of an administrative law judge at the Federal Energy Regulatory Commission, or FERC, won praise from state utilities officials Tuesday. The judge sided with the state and three investor-owned utilities in finding that more than a dozen electricity wholesalers artificially drove up energy prices, leading to supply shortages that caused rolling blackouts and forcing billions in overpayments.
If the damages are eventually paid, the refunds and interest would offset customers' future electric bills.
"The San Diego and California consumers are long overdue this rebate," said Robert Fellmeth, a professor of public interest law at the University of San Diego Law School who has written extensively on the state's energy crisis. "This is a lot of money. ... It's restitution."
Read the entire San Diego Union-Tribune article online.
About the University of San Diego School of Law
Recognized for the excellence of its faculty, curriculum and clinical programs, the University of San Diego (USD) School of Law enrolls approximately 900 Juris Doctor and graduate law students from throughout the United States and around the world. The law school is best known for its offerings in the areas of business and corporate law, constitutional law, intellectual property, international and comparative law, public interest and taxation.
USD School of Law is one of the 81 law schools elected to the Order of the Coif, a national honor society for law school graduates. The law school's faculty is a strong group of outstanding scholars and teachers with national and international reputations and currently ranks 23rd worldwide in all-time faculty downloads on the Social Sciences Research Network (SSRN). The school is accredited by the American Bar Association and is a member of the Association of American Law Schools. Founded in 1954, the law school is part of the University of San Diego, a private, nonprofit, independent, Roman Catholic university chartered in 1949.