Professor Orly Lobel To Appear on Dec. 11 HuffPost Live "News Block"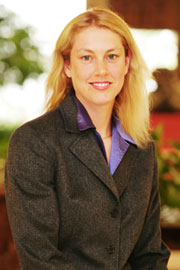 SAN DIEGO (December 10, 2012)– University of San Diego (USD) School of Law Professor Orly Lobel has once again been invited to appear on HuffPost Live, On Tuesday, December 11, 2012 beginning at at 1 p.m.
Orly Lobel will join the "News Block" webcast, a regular online forum that discusses three to four of the top currently trending stories on The Huffington Post. HuffPost Live uses new media technologies to bring together an online community of different voices to the conversation, hosting commentators from across the country and around the world via live Skype or Google Hangout.View the live webcast and join the conversation starting at 1 p.m. on Tuesday, December 11, 2012.
On October 17, 2012, Professor Lobel also appeared on HuffPost Live to discuss unemployment fraud or abuse. Read more about and view the HuffPost Live segment, "Gaming the System."
About Professor Lobel
An internationally acclaimed expert in the law and economics of human capital, Orly Lobel is the Don Weckstein Professor of Law at the University of San Diego and founding faculty member of the Center for Intellectual Property and Markets. She teaches and writes in the areas of employment law, intellectual property law, regulatory and administrative law, torts, behavioral economics, health policy, consumer law and trade secrets. Her current research focuses on innovation policy and intellectual property. Lobel's latest book is Talent Wants to Be Free: Why We Should Learn to Love Leaks, Raids, and Free-Riding.
About the University of San Diego School of Law
Recognized for the excellence of its faculty, curriculum and clinical programs, the University of San Diego (USD) School of Law enrolls approximately 900 Juris Doctor and graduate law students from throughout the United States and around the world. The law school is best known for its offerings in the areas of business and corporate law, constitutional law, intellectual property, international and comparative law, public interest and taxation.
USD School of Law is one of the 81 law schools elected to the Order of the Coif, a national honor society for law school graduates. The law school's faculty is a strong group of outstanding scholars and teachers with national and international reputations and currently ranks 23rd worldwide in all-time faculty downloads on the Social Sciences Research Network (SSRN). The school is accredited by the American Bar Association and is a member of the Association of American Law Schools. Founded in 1954, the law school is part of the University of San Diego, a private, nonprofit, independent, Roman Catholic university chartered in 1949.