Rachel Lozano Castro
Director
rlozanocastro@sandiego.edu
(619) 260-4547
Rachel has over 7 years working with micro, small and social businesses, helping them learn and grow through access to capital, entrepreneurial training and connecting with other founders. Recently, she was part of the leadership team that took University of San Diego's Social Innovation Challenge global, becoming the Fowler Global Social Innovation Challenge that now trains and funds young entrepreneurs from 14 countries worldwide. Rachel has a Master's degree in Public Administration and is Chairwoman of the Board of Directors for the bi-national non-profit Create Purpose.  
Rachel helps brokers and bridge-builders create and connect so individuals and communities can flourish, which is why she joined The Brink SBDC!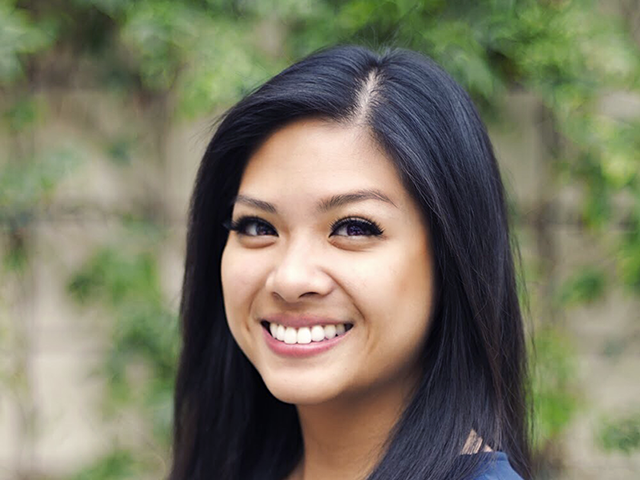 Rhoda Sabatchi
Program Specialist
rksabatchi@sandiego.edu 
(619) 260-4547
Rhoda holds a passion for digital marketing and graphic design. She has formerly worked in digital marketing consulting, information technology support services, and education nonprofit. She holds a BBA in Marketing from the University of San Diego.
Rhoda believes in the power of community and education as key driving forces of meaningful social change.
Mysty Rusk
Executive Director, Free Enterprise Institute
mrusk@sandiego.edu  
Mysty is a nationally recognized expert in innovation commercialization and angel investing. Throughout her work with over 2,000 innovation ventures spanning 15 years, she has helped guide numerous startups from idea to IPO in addition to helping raise over $40M in investment capital for her clients. 
Above all, Mysty is a passionate believer in the revolutionary power of innovation to impact, shape, and transform the world in which we live.
Chris Peters
Assistant Director, Free Enterprise Institute
Chris has a background in digital health innovation, consulting, and ecosystem building. Prior to joining The Brink SBDC, Chris was part of the leadership team that launched the 
Digital Health Institute for Transformation
 (DHIT) in the Research Triangle. DHIT unites industry, academia, and government to drive healthcare innovation.
As an avid connector of people and organizations, Chris strongly believes in the impact of connecting young talent with promising, innovative, and exciting companies. Chris built these relationships at the University of North Carolina, where he earned his Master's, and is driving these connections at the University of San Diego through the Project: SD initiative.
Zia Udell
Marketing Assistant
zudell@sandiego.edu 
Zia is a first-year, full-time student at The University of San Diego. She has experience working for both small businesses and event organizers in several capacities, including managing and monitoring their social media. 
Zia is excited to be working with The Brink SBDC to develop her marketing skills on a larger scale.
Ricardo Cardoza Bejarano
Marketing Assistant
rcardozabejarano@sandiego.edu
Ricardo is a third-year undergraduate Business Administration and Marketing major with a minor in International Business. He has experience in marketing strategy consulting and social media campaign management as a project leader in the Student International Business Council. He enjoys learning and researching industries and companies around the globe and their strategy development, in order to assist businesses in their organization and marketing. 
With The Brink, Ricardo hopes to positively impact the San Diego community, meet industry leaders and professionals, and gain experience that will help him make a difference.
Aubree Corporandy
Junior Consultant
acorporandy@sandiego.edu
Aubree is a second year full-time MBA student concentrating in data analytics and non-profit management. She has experience in marketing and strategy consulting and is passionate about using analytics as a tool to inform strategies for organizational growth. She holds a BA in Psychology from the University of Maryland, Baltimore County and believes in pulling from her experience in the psychological research field to add a human-centered focus to marketing and business development.
Seeing businesses as a powerful tool for social change, she is thrilled to have the opportunity to work with the Brink SBDC!
Richard Clark
Junior Consultant
richardclarke@sandiego.edu
Richard brings over 12 years experience in the biotech, finance, automotive, and general consulting industries with a focus on operations, supply chain management, life cycle consulting, sales technology and process development optimization, and strategic planning. He has consulted with more than 70 small businesses focusing on B2B, B2C, and SaaS. In fall of 2019, Richard began his grad school program where he holds several elected and appointed leadership positions.
He always looks forward to bringing his energetic, passionate approach to his clients and coworkers at The Brink. He will graduate in Spring 2021 completing a dual MBA and MS in Finance.
Strategist Business Builder
jirwin@sandiego.edu 
Jonathan has 18 years of hands-on startup experience that includes starting 7 companies with multiple successful exits, raising $7M, and taking a company public as CEO. He has consulted over 200 startups across numerous industries, and holds an MBA from Loyola University Maryland and a BA in Economics from St. Mary's College of Maryland.
Technology Startup Specialist 
jossie@sandiego.edu   
Jon has accumulated an incredibly wide spectrum of experiences ranging from founding boot-strapped technology startups to holding a variety of corporate roles with Oracle, IBM and CA Technologies. He has an MBA from the University of San Diego, where he is also a PhD candidate in the School of Leadership and Education Sciences.
SBIR Instructor & Facilitatator 
curtbecker@sandiego.edu   
A member of the founding team of Applied Biosystems and Molecular Assemblies, Curt has propelled life science innovation both on and off the bench not only as a highly accomplished scientist but also as an entrepreneurial global business leader. He holds a BS in Organic Chemistry from Colorado State University.
Natalia Pence
IP Consultant
npence@sandiego.edu
Presently, she serves as the Director of Operations for a national trademark firm.  She formerly worked for a national IP law firm and clerked for the Honorable Rebecca Beach Smith, the former Chief Federal Judge for the Eastern District of Virginia. She also brings 22 years of acute medical experience as a Registered Nurse. Natalia holds a JD and an LLM in Intellectual Property from the University of New Hampshire Law School.
Lauren Feehrer
Customer Experience Strategist
Lauren is passionate about helping companies create products and services that matter. In her nearly 20 years of consulting experience, she has led product design and development, business strategy, and customer experience (CX) initiatives for Fortune 500 companies. She is an award-winning customer experience expert who has held leadership positions with Accenture and Alliance Global Services. Her client experience includes Dell-EMC, Best Buy, ECOLAB, IDEXX Laboratories, Nokia, and Thomson Reuters. She holds a BA from the Harrington School of Communication and Media at The University of Rhode Island. 
Benton brings to the team the unique perspectives of entrepreneur, attorney, and investor and his passion for scaling startups in diverse industries.  Benton embraces the chaos of startups and the rebels and renegades who innovate to forge positive change.  Benton earned his JD and MBA (New Venture Management) from University of San Diego as well as specialties in International Law from Trinity College, Dublin and Strategic Management from Massachusetts Institute of Technology.