"We recognize that climate change could have substantial impacts on the reliability of our region's water supply, and we have incorporated adaptation strategies into our region's long-term water management plan.  Our strategy to diversify our water supply sources - through conservation, water transfers, recycling, seawater desalination, and storage and conveyance projects - is providing our region with increased protection from climate-related impacts such as droughts."
Maureen Stapleton
General Manager, San Diego County Water Authority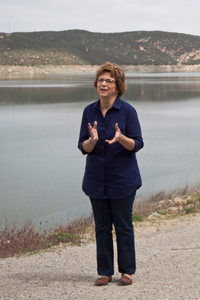 "Our region's farming economy - which contributes $5.1 billion annually1 - has already seen the impacts of diminishing water supplies and increasing water costs. Some farmers have destroyed avocado trees to reduce costs. Our ability to produce locally grown food and sustain our region's fifth largest industry will depend on how well we invest in and safeguard our water supplies in coming years."
Julie Walker
President, San Diego County Farm Bureau, and Co-Owner/Founder of Obra Verde Growers in Valley Center
Answering the call: opportunities for regional leaders
Adopt water-efficient irrigation practices and switch to drought-tolerant landscaping and agriculture.
Promote water conservation and avoid wasting water.
Expand water storage and reuse to reduce our reliance on imported water.
Find ways to reduce the energy used and cost associated with water recycling and seawater desalination as part of the effort to diversify and increase our water supply.
Take climate change impacts into account when developing long-term city and county water supply and land use plans.
Identify ways to facilitate the wider adoption of local water supply projects such as water recycling, potable reuse, and seawater desalination.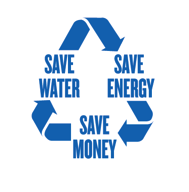 ---