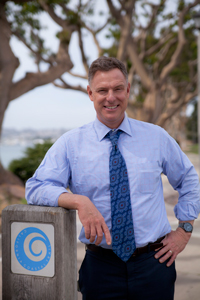 "We are already taking steps to conserve and restore the lands along our rivers, streams and reservoirs, to protect our vital drinking water supplies that people, plants and animals all need. We must continue, as well as increase, these efforts, not just for today, but for all future generations - after all, this is our legacy."
Scott Peters
Congressman, US House of Representatives, CA-52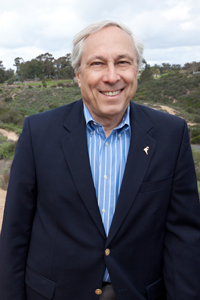 "Climate change has already begun to transform the places where we live. We pride ourselves on the fact that 45% of the land in San Diego County is open space.1 It is critical that we continue to plan for these spectacular natural areas and resources so they are healthy and resilient enough to cope with this great threat to our natural systems."
Michael Hager, PhD
President and CEO, San Diego Natural History Museum
Answering the call: opportunities for regional leaders
Protect and preserve the health of our coastal wetlands and river habitats that filter polluted runoff, keep our coastal waters swimmable and are home to thousands of plants and animals.
Steward our region's globally unique and diverse wildlife for future generations to enjoy.
Continue developing an interconnected network of nature preserves across a variety of landscapes in our binational region to enhance nature's resilience to climate change and protect nature's essential benefits of clean water, clean air, high-quality food and a healthy lifestyle.
Use more native, drought-tolerant plants in landscaping and farming while actively monitoring and controlling invasive species to strengthen resiliency to drought.
Climate change threatens the iconic beaches of San Diego. A recent study2 by San Francisco State University economists found that by 2050 San Diegans could lose 20% of Torrey Pines State Beach to flooding and erosion, resulting in annual losses of:
$6.1 million in recreation and habitat value losses
$27.7 million in tourism spending and local and state tax revenue losses
$4.8 million in beach sand replenishment