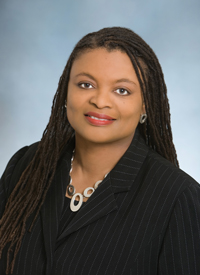 "We know that climate change will affect people's health in our region. That's why the County is working with the National Weather Service to better understand our local weather conditions and how to proactively respond to weather extremes to protect the health and well-being of all San Diegans."
Wilma Wooten, MD, MPH
Public Health Officer, San Diego Health and Human Services Agency, County of San Diego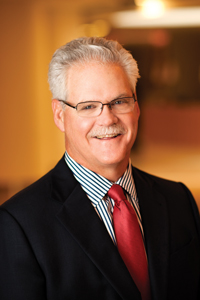 "There are significant health risks from extended heat waves, poor air quality and lack of rain that adversely impact our smog and ozone levels. During heat waves, wildfires and high pollution days, we may see more ER visits and hospital admissions across the county, particularly among individuals with respiratory ailments, such as asthma or chronic obstructive pulmonary disease. Those with respiratory ailments will need to take more precautions as conditions worsen - and will need to be aware of current emergency response efforts created for critical periods, not just as health care providers but with a community-wide response."
Michael W. Murphy
President and CEO, Sharp HealthCare
Answering the call: opportunities for regional leaders
Take expected health impacts into account when making and approving public health system and air quality improvement plans.
Manage and restore natural areas in urban neighborhoods to increase shade; this can help cool buildings and paved pedestrian routes, as well as improve air and water quality.
Ensure that hospitals and emergency responders have sufficient resources and are prepared to address the expected health impacts.
Continue to improve early warning systems during heat waves, provide education about heatstroke symptoms and increase access to cooling centers and public swimming pools.
Expand disease monitoring, educate the public on preventing the spread of disease, and improve emergency response for disease outbreaks.