Cara Mitnick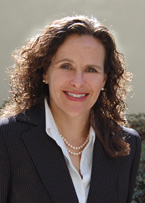 Contact Information
Assistant Dean for Career Services
JD, 1991, Northwestern University
BA, 1986, Tufts University

Dean Mitnick brings the combined experience of both career advising as well as legal practice to Career Services. A graduate of Northwestern University School of Law, Dean Mitnick worked for almost a decade in the tax group at Jones Day LLP in New York City. While there, she was actively involved in the firm's recruiting efforts.

More recently, she served as director of the Career Services office at California Western School of Law in San Diego, Calif. Dean Mitnick's many years of practice and counseling as well as her experience as a research analyst for the House Judiciary Committee in Washington, D.C., have provided her with valuable insights into the legal market that are indispensable for students.