Torero Athletics
Torero Men's Basketball Reunion and BBQ
When: Monday, August 23 at 5 p.m.
Where: Sports Center Pool, University of San Diego
Details: USD head men's basketball coach Bill Grier and his staff invite all Torero men's basketball alums for a day of fun in the sun on Monday, August 23rd. Coach Grier will be joined by USD's previous four head coaches that span almost 40 years of Torero Basketball - Bernie Bickerstaff (1969-73), Jim Brovelli (1973-84), Hank Egan (1984-94) and Brad Holland (1994-07). For those wishing to golf prior to the BBQ, join the Torero coaches at Santaluz Club. Tee times will begin at 9:30 a.m. and the cost is $150 per person.
For more information: and to RSVP please call the office of Athletic Development at (619) 260-5917.

Eleven Athletes Earn WCC Spring All-Academic Honors
Eleven athletes from the University of San Diego were named to the 2010 Spring All-Academic list representing three different sports. Women's Rowing led the season with five athletes earning All-Academic Honors and two earning honorable mention, while Women's Tennis earned three and Baseball earned one. Click here for more.

Incoming Freshman Playing for U18 German National Team
USD incoming 6'10'' freshman forward Dennis Kramer (La Costa Canyon High School) made the most of his first tournament play as a member of the U18 German National Team. Playing this past week in a tournament in Douai, France, Kramer was named the Tournament Most Valuable Player after averaging 18.2 points and 8.6 rebounds over five games. Click here for more.

Summer Sports Camps
When: throughout Summer 2010
Where: USD Athletic Facilities
Details: Summer Sports Camps for all ages and skill levels led by Division I coaches on the USD Campus. USD alumni receive discounts! Camps for youth, high school age and adult participants are available in individual sports — baseball, boys and girls basketball, football, boys and girls soccer, softball, strength and conditioning, swimming, boys and girls tennis and volleyball. There is an all-sports camp option for boys and girls ages 6-12 who want to learn basketball, tennis, baseball and activities such as archery and capture the flag. The cost and camp schedules vary for each sport.
For more information: please visit www.usdcamps.com.

College of Arts and Sciences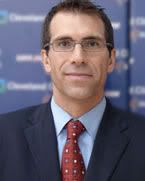 Chris Grant '94 '96 MEd
College Alumnus Becomes GM of NBA Team
In June 2010, Chris Grant '94 became the new general manager of the NBA's Cleveland Cavaliers, making him the ninth GM in franchise history. The announcement came as no surprise from an organization that has benefited from Grant's hard work and leadership since he joined the franchise in July 2005. Dan Gilbert, owner of the Cavaliers, said that "Chris is not what you'd call a classic rookie GM. He's very experienced and we feel very good about him. He's very creative and smart and was instrumental in a lot of the things we've done."

Grant assumes this position at a crucial time in the team's history, and will immediately be tasked with finding a new head coach to replace his former Torero teammate, Mike Brown. Brown and Grant played together on the Torero basketball team in the 1990s under the coaching leadership of current Cavaliers Assistant Coach Hank Egan. Click here for more.

Fifth Annual Summer Chamber Music Festival
When: Saturday, July 10 at 11 a.m.
Where: Shiley Theatre, Camino Hall, University of San Diego
Details: Join us for this faculty and participants' concert in Shiley Theatre. Works include Piano Quintets by Beethoven, Brahms, and Rimsky-Korsakov, Woodwind Quintets by Briccialdi and Villa-Lobos, Sextets by Boccherini and Bottesini, and many more.
For more information: click here.

Pimans, A Bountiful Life in a Harsh Environment at the David W. May American Indian Collection and Gallery
When: open on Tuesdays, Thursdays, and Fridays, from 1 p.m. to 3 p.m.
Where: May Gallery, Serra Hall 214A, University of San Diego
Details: Through a variety of artifacts, photographs, and a short video, the exhibit looks at the Northern Pimans of Arizona and Mexico and traces the effects of environmental devastation on their health and the implications for their current society.
For more information: click here.

Hahn School of Nursing and Health Science
Generous Gift for Upgrades to "Smart" Classrooms
On June 30, County of San Diego Supervisor Ron Roberts personally delivered a check for $40,000 to the Hahn School of Nursing and Health Science (Hahn) that will go toward upgrading the school's classrooms to "smart" classrooms with new equipment. The check presentation was held in the school's Simulation and Standardized Patient Laboratory, with Dean Sally Brosz Hardin accepting the check from Supervisor Roberts. Through its Neighborhood Reinvestment Program, the County of San Diego, District IV, has provided major funding for both classroom and laboratory upgrades at Hahn.

MSN Alumna Presents Paper at Arizona Symposium
Congratulations to Ms. Miriam Bender '08 MSN and incoming PhD student, who will be giving a paper presentation,"Pilot Study: Examining Outcomes Since Implementing the Clinical Nurse Leader Role on a Progressive Care Unit" at the American Nurses Credentialing Center 2010 Magnet Research Symposium. The presentation is scheduled for October 12th in Phoenix, Arizona.
School of Business Administration

Bloomberg BusinessWeek Gives USD Business School Specialties High Marks
In academic specialty rankings released by Bloomberg BusinessWeek in May of 2010, USD had three top-10 placements and appeared in the top 30 in the following eight different categories: Accounting #9, Business Law #7, Ethics #13, Financial Management #28, Macroeconomics #14, Marketing #17, Microeconomics #16, and Sustainability #4. Click here for more.

Real Estate Alumni Scholarship Fundraiser
When: Tuesday, July 13 at 6 p.m.
Where: East Village Tavern & Bowl (930 Market Street, San Diego, CA 92101)
Details: Come join alumni and faculty as we bowl for a cause! All proceeds from this event go to the REAA scholarship fund which provides scholarships to undergraduate and graduate real estate students at USD.
For more information: and to RSVP click here.

Global Business Models & Architecture Seminar
When: August 24, 31 & September 9; 6 p.m. – 9 p.m.
Where: Shiley Center for Science and Technology, Room 261, University of San Diego
Details: During this three-evening seminar, participants develop international business strategies through discussion and use of a strategic framework designed to resolve real international business and leadership problems. This seminar is part of the Professional Certificate in Global Business Strategy. USD Alumni receive 15% off.
For more information: click here.

School of Law

USD Law Dean Announces Return to Faculty in Summer 2011
After a decade of administrative service to the University of San Diego, Kevin Cole has elected to step down as dean of the School of Law and return to his regular faculty position in the summer of 2011. The search for his successor will begin immediately. "Being dean of the law school has been a privilege and a source of great satisfaction, but ten years is a long time to be away from the teaching and research that drew me to academia in the first place," Cole said. "I look forward to working more closely with students again." Next year will mark Cole's sixth year as dean of USD School of Law. In the four immediately preceding years, he served as the school's associate dean. Click here for more.

USD Law Alumni and Attorneys Recognized for Excellence
School of Law alumni and attorneys were recently recognized for excellence by two magazines—San Diego Lawyer and San Diego Metropolitan. San Diego Lawyer, the journal of the San Diego County Bar Association, recognized the 2010 Service Award Winners in their May/June 2010 issue. Lizette Herrera, '03, public interest law advisor, professor of agency internship program and alum of USD Law, was presented with the Service to Diversity award alongside USD Law alum Marty Lorenzo, '96, partner at DLA Piper. In addition, U.S. District Court Judge Napoleon Jones, Jr., '71, was recognized as Outstanding Jurist. The award was presented to Judge Jones posthumously. He passed away in December of 2009. Click here for more.

School of Leadership and Education Sciences
Leadership for Change: Power, Love and Authority
When: Friday, June 16 through Sunday, June 18
Where: Mother Rosalie Hill Hall, University of San Diego
Details: Leadership for Change is a three-day Group Relations Conference held each January and July at the University of San Diego. Every facet of this conference is experiential and is purposely designed to promote dynamic interchange and shared learning among a group of diverse peers.
For more information: click here.

Other News and Events

USD Bookstore
All new Alumni apparel including Nike Alumni Polos and the new "Campus Classic" and "Collegiate" crew neck sweatshirts are now available. Alumni Association members always receive a 10% discount on apparel and gifts at the USD Bookstore and at www.USDBookstore.com.

News About You
A whole lot has happened since graduation, so why not take a moment to update your fellow alumni on the latest news? Submit a class note for publication in USD Magazine via e-mail at classnotes@sandiego.edu. Keep in mind that the magazine has long lead times and that class notes may be edited for length and clarity. Also, be aware that policy dictates that engagements, pregnancies, personal e-mail addresses and telephone numbers cannot be published. Please include your name, year of degree and a phone number or e-mail address in case we have a question or need to follow up. Thank you!

Update from President of Associated Students
Hello fellow Toreros! I am very excited to begin the 2010/2011 school year. USD's Associated Students have been working hard this summer in preparation for the new Torero freshman class. Also, our student government was recently restructured in the spring in order to bring a stronger student voice to the USD community. For all student updates, please click here. -Kelsey Chase, A.S. President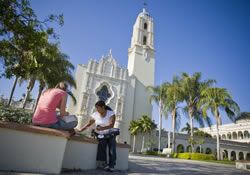 A Plan For The Future With Plenty of Benefits Today: USD's Deferred Gift Annuity
There are many incentives for Americans to save today in order to meet the financial needs of the future. Retirement plans like the IRA and 401K deliver tax benefits in return for a decision that defers access to income today. A charitable retirement strategy using a Deferred Gift Annuity can do the same thing, providing benefits now while assuring future retirement income.
For more information about deferred gift annuities, please contact USD's Office of Planned Giving by calling (619) 260-4523 or by clicking here.

This is not legal advice. Any prospective donor should seek the advice of a qualified estate and/or tax professional to determine the consequences of his or her gift. The California Life Insurance Guaranty Association does not back up payments of annuities.

Corporate and Professional Education
Don't miss out on the alumni discounts offered through USD Corporate and Professional Education. Ensure you remain competitive, sharpen your skills and garner new knowledge through a variety of professional development and personal enrichment programs. This month's programs are listed below:





Join us for one of these continuing education oppotunities!



If you are having trouble viewing this email please click here for the online version of the Alumni e-newsletter.