UFMC Resources
The Commons provides a variety of services and resources to help meet the needs of our community. Our goal is to ensure that students have a safe and comfortable space where they can study, relax and simply meet with friends. The UFMC's resources include: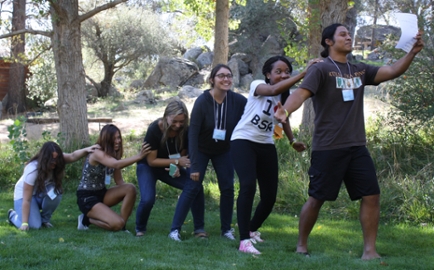 computers
meeting and study space
internship and scholarship information
staff drop-in virtual office hours
Given the current pandemic, there are guidelines and restrictions we must abide by. We have moved as many resources as could to fit our current remote environment, but if there is additional resourcs you feel we can deliver remotely, please email suggestions to ufmc@sandiego.edu.
Calendar
Want to know what fun activities we have planned next? Take a look at our upcoming events calendar below. You can add this calendar to your personal calendar by clicking on the plus sign on the bottom right corner of the calendar.