About Us
Purpose
The United Front Multicultural Commons (UFMC) engages the University of San Diego community in exploring and affirming the unique identity of each person. The UFMC fosters an environment where student leaders feel empowered to become change agents for social justice and builds relationships with faculty, staff, students, and community members to develop a foundation that honors and values diversity. The UFMC serves as an educational resource, working to contest the dominance of prejudice and intolerance, and works to enact the values of the University as "a welcoming, inclusive and collaborative community...marked by protection of the rights and dignity of the individual."
History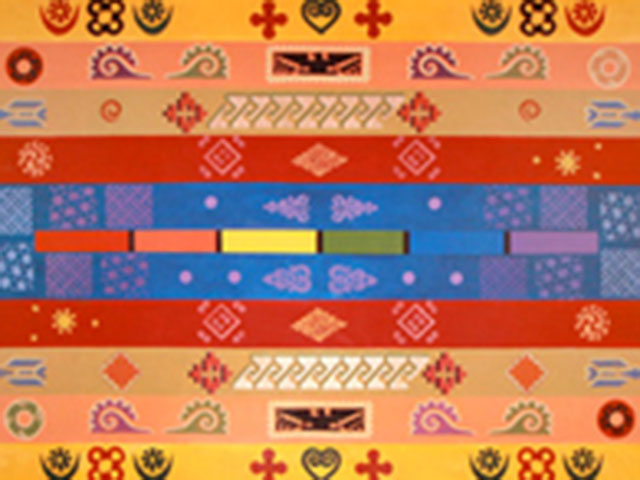 In 1993, the five core organizations of the United Front: Aikane O Hawaii, the Asian Student Association, the Black Student Union, Movimiento Estudiantil Chicano/a de Aztlán, and PRIDE (The Student Alliance Embracing Sexual Orientation-changed in 1998) submitted a proposal to create a multicultural center to the Dean of Students. Their purpose was to: "Have a center that would allow the micro-cultures of the University of San Diego thrive to celebrate their own individuality while allowing others to learn and accept them as well. We hope too that the University will recognize our plight and help us breakdown the walls of discrimination."
Since their request, the United Front Multicultural Commons has enhanced and expanded services and programs, as well as offered continued support of USD's multicultural student organizations. Today, the UFMC staff includes three staff members, two graduate assistants, and nine student interns. The UFMC's work focuses on social justice, identity development and student leadership.