Barrio Logan College Institute Partnership
In 2019, Project TeamUP began partnering with the Barrio Logan College Institute (BLCI) to provide workshops to the parents of students enrolled at BLCI. These workshops cover a variety of mental health topics, and were both created and facilitated by Project TeamUP participants entirely in Spanish. In 2020, Project TeamUP began offering English versions of these workshops in addition to the Spanish versions. To learn more about the great work of BLCI, please visit their website. 
The 2020-21 parent workshops are:


October 15, 2020 - How to Talk to Kids About Current Events

November 12, 2020 - Parenting & Distance Learninng - Helping Your Child Stay Motivated

December 10, 2020 - Creating Collaborative Family Engagement

January 21, 2021 - Tips ofr Family Bonding and Quality Time

February 18, 2021 - Supporting Your LGBTQ+ Youth

March 18, 2021 - Parenting 101

April 15, 2021 - Stress Management: Helping Kids Cope with Stress and Anxiety

May 20, 2021 - Bullying: Signs and Strategies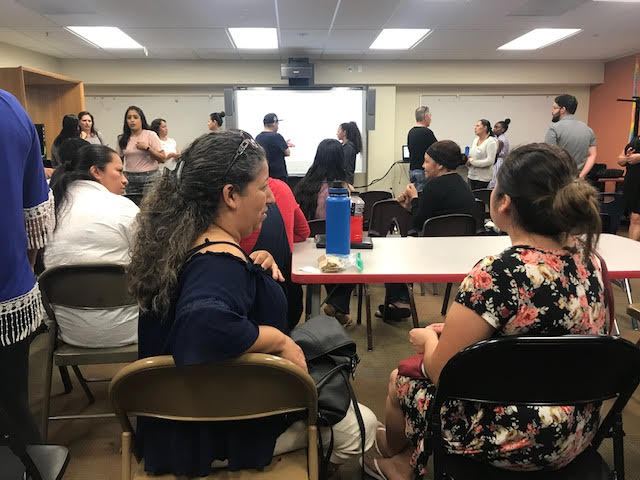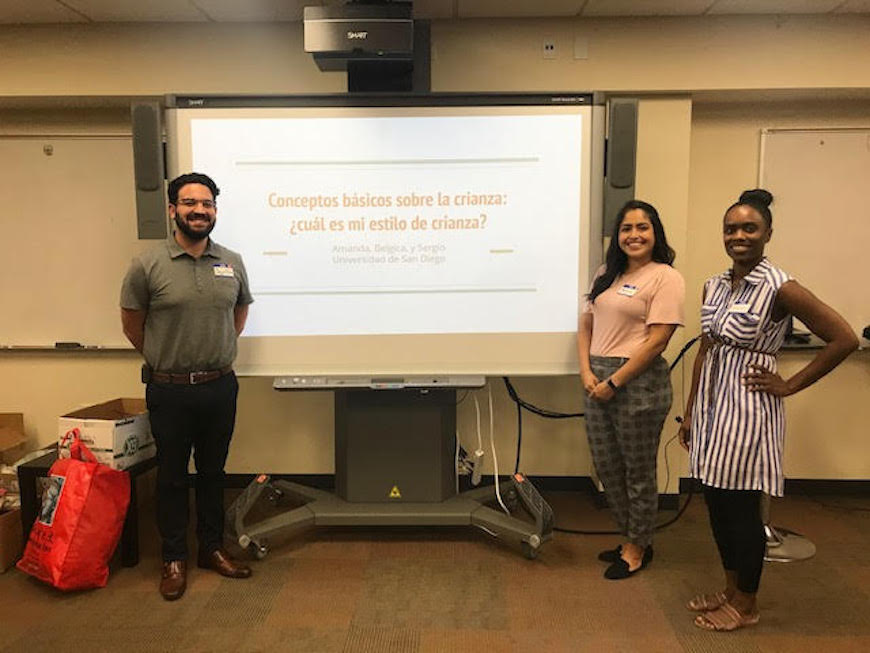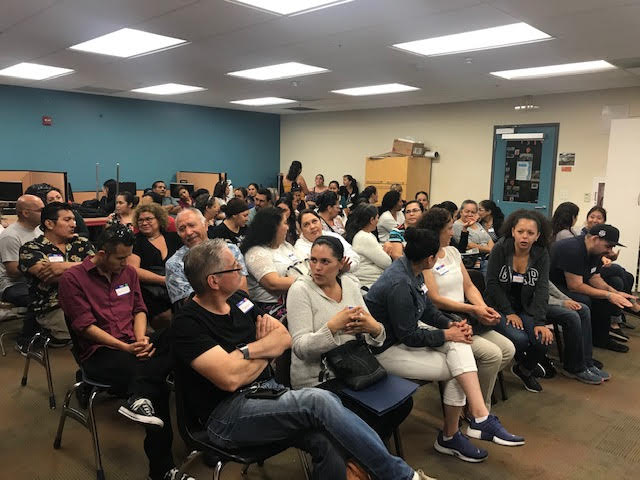 Minority-Serving Institutions Visits
In an effort to diversify the behavioral health workforce, Project TeamUP is visiting Minority Serving Institutions and meeting with promising undergraduates interested in pursuing graduate degrees in behavioral health professions.
We are currently planning our future school visits! If you're interested in Project TeamUP visiting your campus, please contact Chris-Marcus Kitchings at ckitchings@sandiego.edu, or 619-260-4136
These are the campuses we've visited so far:
Arizona State University
Bennett College
California State University, Northridge
California State University, San Marcos
New Mexico State University, Las Cruces
North Carolina A&T State University
Morehouse College
Point Loma Nazarene University
Saint Augustine's University
San Diego State University
Shaw University
Spelman College
University of Arizona
UCSD Mental Health Career Fair
University of California, San Diego
University of Houston
University of New Mexico
University of Texas, El Paso