HRSA Project TeamUP
Training and Education Advancements in Mental Health for Underserved Populations
In Fall 2017, the Department of Counseling & Marital and Family Therapy (CMFT), in collaboration with the Hahn School of Nursing (HSON), was awarded a federal training grant from the Health Resources and Services Administration (HRSA) focused on addressing the growing behavioral health workforce shortages that exist in the United States. This funding allowed for the launch of Project TeamUP, an initiative aimed at increasing the number of behavioral health providers from diverse backgrounds equipped to provide effective care to communities in need. Project TeamUP provides financial assistance to a select number of students during their final year and seeks to improve and expand innovative interprofessional training to meet the growing needs of vulnerable, rural, and underserved populations in Southern California, with a particular focus on Latino families. Students enrolled in our Marital and Family Therapy, Clinical Mental Health Counseling, School Counseling or Psychiatric Nurse Practitioner programs benefit from enhanced training focused in multicultural/linguistic competence, integrated behavioral health, and evidence-based practices.
Year 2 Project TeamUP Stipend Recipients
Congratulations to our Year 2 stipend recipients! This dynamic group of MFT, Clinical Mental Health Counseling, School Counseling and Psychiatric Nurse Practitioner trainees are doing amazing work in the Greater San Diego community. Here are some of their practicum and fieldwork sites: 
Center for Community Solutions
Kickstart
High Tech High
Imperial County Behavioral Health
Neighborhood Health Center

South Bay Guidance Center

Southwest High School

St. Vincent de Paul Village

Sweetwater High School

UCSD Family Medicine

UCSD Outpatient Psychiatry 

YMCA Times

This website is supported by the Health Resources and Services Administration (HRSA) of the U.S. Department of Health and Human Services (HHS) as part of an award totaling $1,667,000 with 0 percent financed with non-governmental sources. The contents are those of the author(s) do not necessarily represent the official views of, nor an endorsement, by HRSA, HHS, or the U.S. Government. For more information, please visit HRSA.gov.
Recent
Spotlights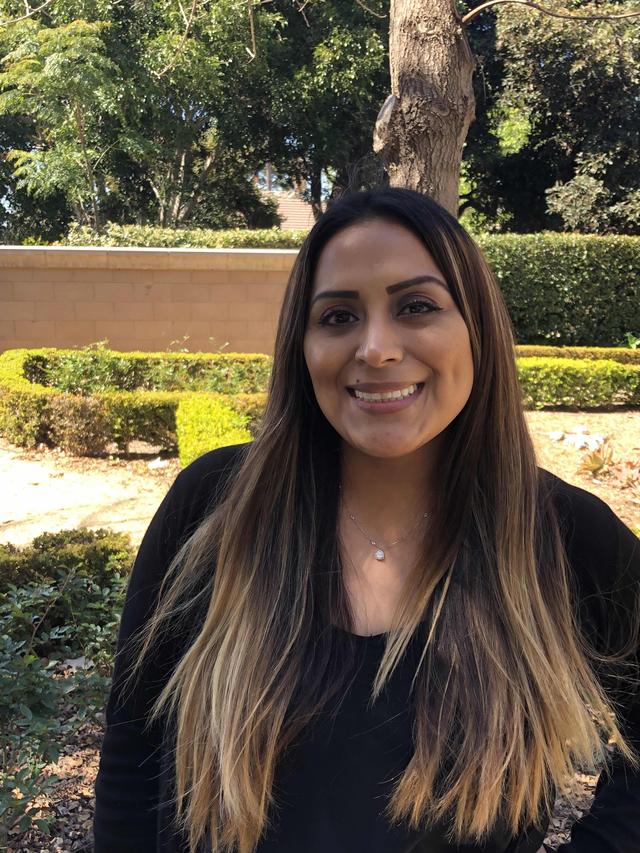 March 27, 2019
Wednesday, March 27, 2019 Hi! My name is Diana, "Didi" for short, Orozco and I am in the Clinical Mental Health Counseling masters progra…
Upcoming
Events
There are currently no events scheduled
In the
News
// April 30, 2019

In an effort to diversify the Behavioral Health Workforce, HRSA Project TeamUP Coordinator, Lily Vistica, LMFT and Dr. Kris Hall from the Co…

// November 6, 2018

Not only is she a hula hoop expert, Florencia Lebensohn-Chialvo, PhD, an assistant professor in the counseling and marital and family therap…

// August 2, 2018

As part of the CMFT TeamUp Project funded by the Health Resources and Services Administration (HRSA), Dr. Lebensohn-Chialvo provided a …