USD Community Garden
In 2009, USD started an organic community garden on campus (behind Mission Crossroads). The garden is available for any student, faculty, or staff member interested in growing food for themselves or the University community.  In addition to the therapeutic activity of gardening, the garden area is also a great venue for relaxing outdoors and enjoying the canyon view.
A variety of food is grown in the garden. Currently there is a mix of citrus, berries, figs, passion fruit, squash, greens, and other California native edibles (grapes, sages, coast live oak, and California walnut). 
Food produced by the garden is shared with the campus food pantry and Univeristy community members. The garden is home to a few compost bins, which get used during events, as well as by some office buildings on campus, and individuals for their food scraps, diverting some campus food waste from the local landfill.  Initiatives to expand the compost program to include student groups and departments on campus are in place to reduce our food waste and utilize the composting bins.  The compost produced is used to amend the garden soil to grow healthy, nutritious food.  To further the effort of a self-sustaining system, the water supply for the garden comes from both drip irrigation and a rain barrel that is adjacent to the garden.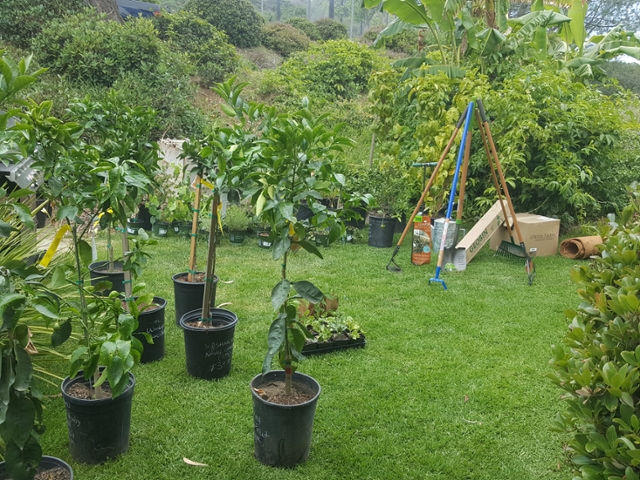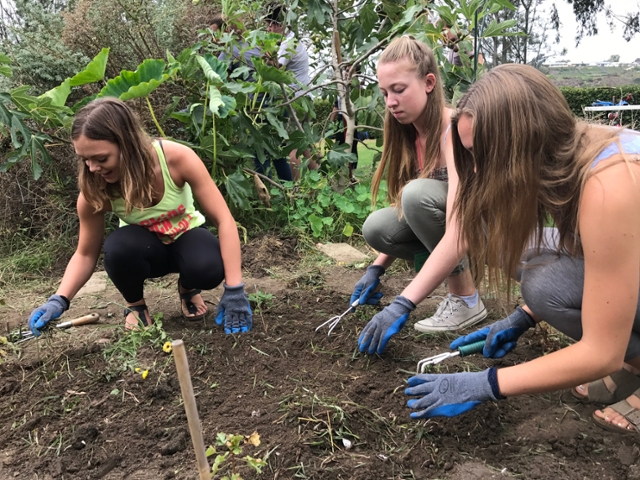 Get Involved
Join Vigor (the garden club).
If you are interested in planting in the garden or have questions about USD's community garden contact Gianna Petersen at gpetersen@sandiego.edu. 
Get academic credit for working in the garden by signing-up for "Community Garden Project" (Meeting time: Thursdays from 12:30-2:00 p.m.).  Course is listed on the portal as EDRC 157 CRN:2992.
Check out Vigor Garden Club's Facebook page: USD Edible Garden Community.